Printing Services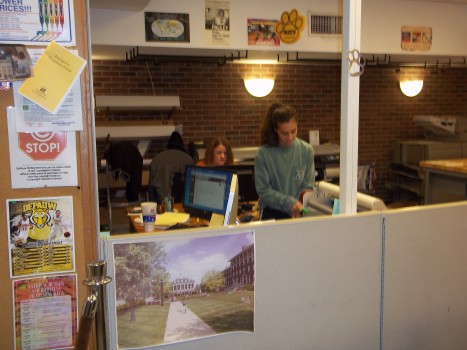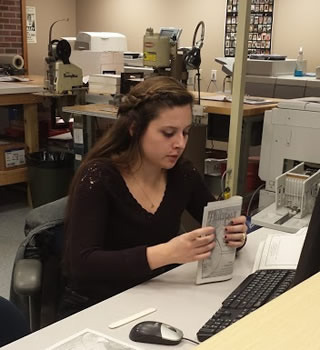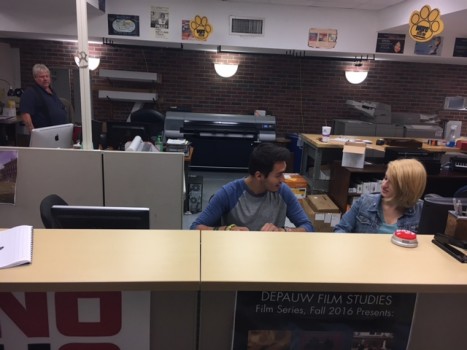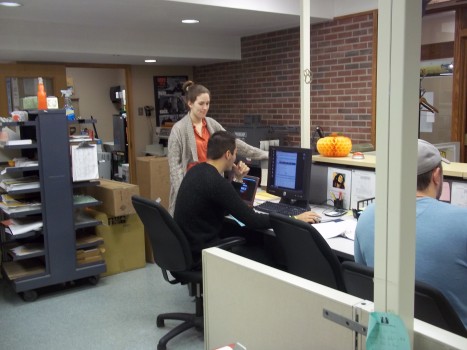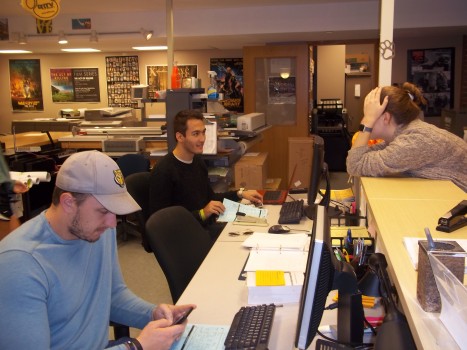 Printing Services provides specialized production services for a wide variety of print-related media.
Digital Printing & Copying
Brochures, newsletters, envelopes, fliers, résumés, programs, and overhead transparencies are a few of the services available at Printing Services.
We will try to accommodate your needs, but please allow at least 24 hours notice for all requests.
Bindery and Finishing Services
In addition to the basics of collating, folding, cutting, padding, and stapling, specialized equipment enables Printing Services to produce comb-bound books, saddle-stitched booklets, drilled sheets (one, two, or three hole), and notepads. Loose leaf books can also be bound by using GBC combs, which are available in black and stocked in sizes ranging from .25" to 1.5" in diameter.
Comb-Binding
Plastic comb-binding is available up to 2 1/2", which allows a book to lay flat.
FastBack Binding
Tape binding for a clean professional look.
Laminating Services
Protective finishing (3ml) up to 42" wide that is appropriate for paper handled frequently or exposed to weather.
Wide Format Printing
Printing of posters and banners is available with our HP Z6100 wide format printer. Print up to 36" wide on 46# heavy bond paper, photo satin dry paper, or scrim vinyl.
Staff
Last update: February 6, 2022