Dave Berque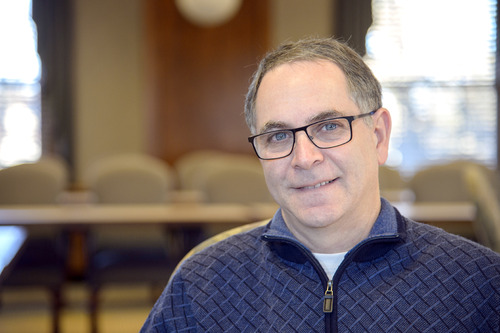 Computer Science
Professor of Computer Science and Dean of Academic Life
Specialties:
Computer science, Human-computer interaction, Instructional technology, Pen-based computing, Persuasive technology
Bio:
Dave Berque is the creator of DyKnow software that enables teachers to provide class notes electronically, thus freeing students from concentrating on furiously writing notes by hand and, instead, allowing them to participate in discussion with the teacher and classmates. Berque has two patents for the DyKnow software -- and one for a tennis racket he designed.

He particularly focuses his work on human-computer interaction, the interface between human and computer, and human-to-human interaction mediated by a computer (such as Facebook, DyKnow, social and educational aspects of Facebook.) He also works with persuasive technology, a genre of technology designed to get people to change their attitudes or habits, such as Fitbit.
Photo (Click for larger):