For the Media
Writing a story? Need a resource? Have a question?
News reporters: If you have questions about DePauw or wish to be connected to a source, contact Sarah Steinkamp, Vice President for Communications and Strategy and Chief of Staff, at sarahsteinkamp@depauw.edu, or Bob Weaver, Senior Director of Communications at bobweaver@depauw.edu.
We post university news on our home page, depauw.edu. Look for story ideas on The Boulder, our storytelling page, and for resources in our faculty experts guide.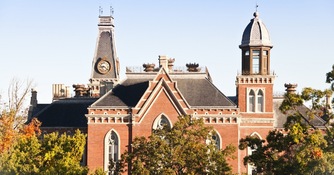 DePauw University News
For the latest news from DePauw University.
Read More