Haley Altman '02 & Brian Garrison '00 Among Indy's 'Forty Under 40'
February 13, 2017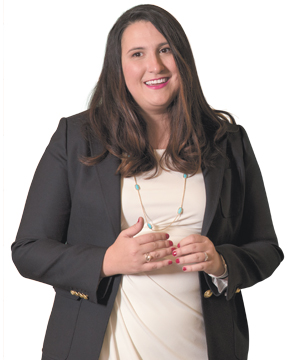 Two DePauw University graduates -- Haley Altman '02, founder and CEO of Doxly Inc., and Brian Garrison '00, partner atFaegre Baker Daniels LLP -- are among the Indianapolis Business Journal's "Forty Under 40".
Lou Harry writes, "After becoming an equity partner at Ice Miller, Altman made a bold move. 'I saw an opportunity to make it easier for my fellow lawyers to do their jobs,' she said. The result: Doxly, which provides tools to collect and manage all documents in a centralized data room. It's part of the High Alpha portfolio."
A chemistry and political science double major at DePauw, Altman earned her J.D. at Indiana University's Robert H. McKinney School of Law and joined the law firm of Ice Miller.
"I loved my job," she tells IBJ. "I loved being a lawyer and practicing law. But I kept finding myself thinking more and more about what we could do with the business, realizing I was always going to be a lawyer but here was this opportunity to create something that could improve the lives of people in my industry."
Altman's community service includes serving on the board of Venture Club of Indiana, on the advisory committee for the Central Indiana Women's Business Center, and volunteering with the Leukemia and Lymphoma Society. "I love being a part of organizations devoted to helping people grow and find their way in the business world," she says.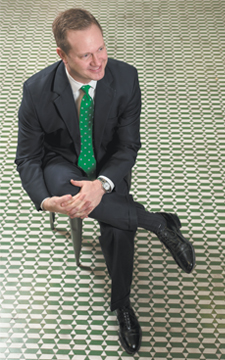 Read more here.
Of Garrison, the publication notes, "As board member for KIPP Indy Public Schools and through his work with Teach for America, Garrison has demonstrated an ongoing commitment to equity in education."
A history major at DePauw, Brian Garrison served nearly two years in the Chicago schools with Teach For America, and earned a law degree from University of Illinois College of Law.
"I grew up around Peoria at a time when a very divisive strike was going on at the Caterpillar plants," he says. "I saw that labor strike at a young age and was always fascinated by the way it took root in our community. … When starting at the firm, I realized being a labor lawyer means communicating with lots of different people and organizations. I had experience with that as a teacher."
The profile adds, "A Penrod Society member, Garrison serves on the board of United Way of Central Indiana after leading his internal firm campaign for two years. He served on the Teach for America Indianapolis Regional Advisory Board and Regional Alumni Board and has been chairman of the KIPP Indy Public Schools board since 2013. 'Look at cities across the nation where there is a vibrant movement to create educational equity and you'll see there's a vibrant KIPP network in each of those.'"
You'll find more information here.
Source: Indianapolis Business Journal
Back