2004 Grads Jason Becker & Brandon Sokol Co-Found Remember.com
February 12, 2012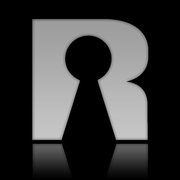 "The preservation of the world's memories" is the stated goal of Jason Becker and Brandon Sokol and their new enterprise, Remember.com. "The 2004 DePauw University economics graduates won't yet divulge how the site will convert neurons to net income," reports the Indianapolis Business Journal. "Conceptually, though, this virtual memory bank of shared experiences could have mass appeal to those who want to 'reflect their own history in their own way, from their perspective,' said Becker, 29. 'First and foremost, our goal is a place that reflects the nostalgia of people's experiences.'"
Chris O'Malley writes, "Visitors will be able to enter a narrative of their memories of a shared experience -- say of their time at a particular university or an event such as 9/11. Those narratives can be accentuated by uploading images, such as video shot from a wireless phone, into the collective memory of a particular person, place, thing or event. Today, snippets of personal memories are preserved in numerous places, such as self-centered social media sites the likes of Facebook or Twitter ... If the duo is successful, Remember.com would become the one-stop kind of site that Wikipedia is for knowledge or Facebook is for friends.
"There should be a dedicated platform on the Internet [for memories]. Those aren't being captured in any appreciable way by social media," Sokol -- who was an economics major and Management Fellow at DePauw -- tells IBJ.

Becker, also an econ major, adds, "Unlike 'stuff,' unlike material possessions, memories appreciate in value. It's an emerging space."
The article notes, "The concept began taking shape while both were at DePauw. Sokol already had some practice at the concept, having jotted down the memories of relatives who came over from Europe as a gift to his family. Sokol further incubated the idea while studying at The Wharton School at the University of Pennsylvania. He later went to work at JP Morgan and at Zelnick Media, a New York firm that invests in media properties. Becker worked for Chicago-based consulting firm West Monroe Partners and recently completed graduate studies at Northwestern University. Returning to the region, the duo and four employees have quietly been readying the site for launch this spring."
The complete article is available at the Business Journal's website (a paid subscription is required to access the story).
As part of DePauw's 175th anniversary, you're invited to share memories of the University with Remember.com via this page.
Back