Retired Music Prof. Leo Goeke Dies at Age 75
September 23, 2012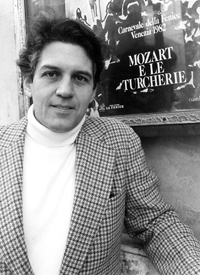 Leo F. Goeke, a renowned lyric tenor who served as a professor in the DePauw University School of Music from 1992 to 2004 and directed the University's annual opera productions, died September 18 in Pittsfield, Massachusetts, due to complications following several strokes. He was 75 years old.
Born November 6, 1936 in Kirksville, Missouri, Goeke earned a bachelor's degree from Missouri Teachers College, then served in the Missouri National Guard. He subsequently received master's degrees from Louisiana State University and Iowa State University, where he studied voice with David Lloyd, who provided him an entree to the New York Metropolitan Opera Studio.
Opera News recalls Goeke as "a lyric tenor whose handsome looks, winning charm and adroit musicianship made him an admired exponent of Mozart, Stravinsky and bel canto roles."
He performed at the New York Metropolitan Opera, Glyndebourne Festival, Stuttgart Theater, La Scala and other venues around the world. Goeke arrived at the Metropolitan Opera in 1970, as Gastone in La Traviata, and remained a presence on the Met roster through the 1973–74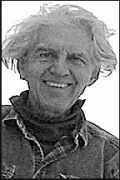 season, singing 211 performances with the company in New York and on tour.
In 1992, Goeke came to DePauw where he taught voice and directed the DePauw Opera. He continued teaching in the School of Music through his retirement in 2004.
An online obituary can be accessed here. Also available is the tribute by Opera News.
Back