DePauw School of Music's New All-Access Season Pass Now on Sale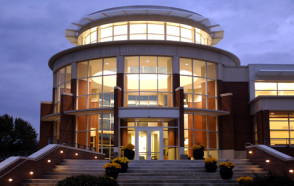 August 9, 2017
New 2017-18 all-access passes to the DePauw University School of Music concert season are now available for purchase through September 10. In addition to savings on the popular Green Guest Artist Series, this year's pass -- which will use the Center's new Eventbrite ticketing system -- continues to offer convenient "swipe and go" admission to a wide array of events, including the U.S. Air Force Concert Band & Singing Sergeants, Holiday Gala, Music of the 21st Century festival, DePauw Opera, and master classes by Broadway stars such as Laura Bell Bundy and Alice Ripley '85, along with all School of Music student concerts and recitals.
Due to high demand, the opening Green Guest Artist concert on Sept. 30 by the great cellist Yo-Yo Ma and the Civic Orchestra of Chicago will be ticketed separately.
Patrons who purchase the Access Pass -- priced at $75 for adults and $10 for seniors -- by Aug. 15 will receive a special perk: the opportunity to buy a ticket to the Yo-Yo Ma concert in advance of the general public. "Early bird" season passes (purchased before midnight Aug. 15) and Yo-Yo Ma tickets will be available for pick-up in person Aug. 21 between 10 a.m. – 4 p.m. in the School of Music's main office (Green Center 1124, 605 S. College Avenue).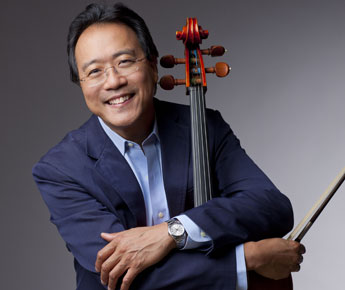 General sale of individual tickets to the Yo-Yo Ma performance will begin in person at noon Monday, Aug. 28, at the GCPA box office; online sales will begin at 2:30 p.m. Aug. 28 (music.depauw.edu) and continue while supplies last. Tickets to Ma's concert on the Sept. 30 are priced at $25 for general audience and $5 for senior citizens.
Individual concert tickets to all other School of Music events will be available beginning at 4 p.m. August 28 at the following prices: Green Guest Artist Concerts: $20; Faculty Artist Concerts: $10; School of Music ensembles: $5; Holiday Gala: $10; DePauw Opera: $10; and Music of the 21st Century Festival Pass (includes all events in the festival): $10. Individual tickets for seniors over 65, youth 12 years and younger, and all students, will continue to be free thanks to season sponsors Judson and Joyce (Taglauer '75) Green '74.
Highlights of the all-star 2017–18 Green Guest Artist roster include:

September 30, 2017: Yo-Yo Ma and the Civic Orchestra of Chicago, Edwin Outwater, conductor
A promoter of global awareness and cultural understanding and a virtual rock star in the classical music world, the internationally revered cellist Yo-Yo Ma and the Civic Orchestra of Chicago will open DePauw's 2017/18 Green Guest Artist Concert Series. Presented as part of the School of Music's 21st-Century Musician Initiative, for which Ma serves as honorary chair, the performance marks this phenomenal artist's third appearance at DePauw.
October 26, 2017: Gabriel Alegría, Afro-Peruvian Jazz and Dance Company
This high-voltage ensemble's inventive program of traditional Afro-Peruvian music, transformed by Gabriel Alegría's highly personal synthesis of folkloric rhythms and jazz, has developed the band's patented blend of deep scholarship and playfulness into an experience that conveys black music from coastal Perú as a way of life to its audiences. For this event, a company of Afro-Peruvian dancers will join Alegría on Kresge stage.
November 15, 2017: Sybarite5 "Outliers"
The first string quintet ever to win the Concert Artists Guild International Competition, Sybarite 5 has captured attention across the United States by forever changing the perception of chamber music performance. From the moment their bows hit the strings, this quintet of talented, diverse musicians is sure to take the audience on an exciting ride that engages the senses and redefines the rules.
February 21, 2018: Seraphic Fire
One of the preeminent professional vocal ensembles in the U.S., Seraphic Fire, led by founder and artistic director Patrick Dupré Quigley, brings top ensemble singers and instrumentalists from around the country to perform repertoire ranging from Gregorian chant and Baroque masterpieces to newly commissioned works by our country's leading composers. Two of the ensemble's recordings were nominated for 2012 Grammy Awards, making Seraphic Fire the only choral ensemble in North or South America to be nominated that year, and the only classical ensemble in the world to be nominated for two separate projects.
April 7, 2018: Imani Winds and Harlem Quartet "Passion for Bach and Coltrane"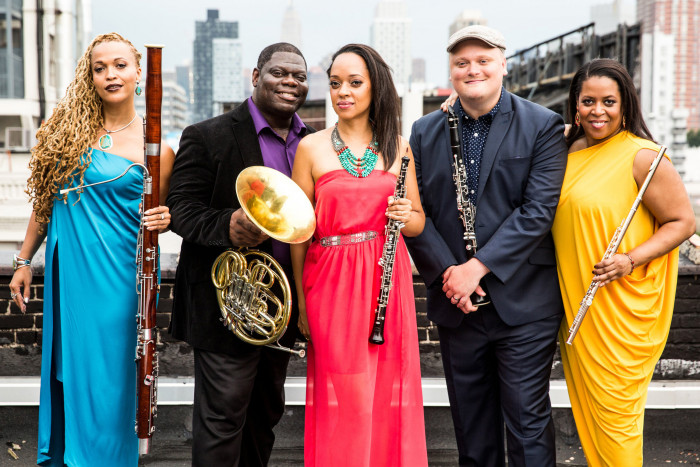 The Grammy Award-nominated Imani Winds, DePauw University's 2017-18 ensemble-in-residence, has carved out a distinct presence in the music world with its dynamic playing, culturally poignant programming, adventurous collaborations and inspirational outreach programs. For the final Green concert of the season, the ensemble will be joined by the Harlem Quartet, whose album Hot House, recorded with jazz master Chick Corea and percussionist Gary Burton, was a 2013 multi-Grammy Award-winner. This project is supported in part by an award from the National Endowment for the Arts.
For additional information on access passes, individual ticket sales or the coming season, call (765) 658-4380 or email greencenter@depauw.edu.
Back