Andrew Bever '08 Impacting Young Scholars Through Teaching Fellowship
February 6, 2012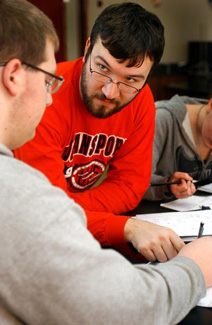 Andrew Bever, a physics teacher at Indiana's Logansport High School, "is a 2008 graduate of DePauw University and is working on his master's degree in education from Purdue University," notes the Logansport Pharos-Tribune. Bever, who majored in physics and was a Science Research Fellow at DePauw, "teaches at LHS on a Woodrow Wilson Indiana Teaching Fellowship, which is awarded to those with science, technology, engineering and mathematics backgrounds who are interested in teaching at a low-income school system."
John Hill, clinical professor in the department of education studies at Purdue, tells the newspaper, "Andrew's really bright, and he's creative. You'll find, at least in my dealings with him, he knows how to relate to students real well. He's just got so much potential."
Jason M. Rodriguez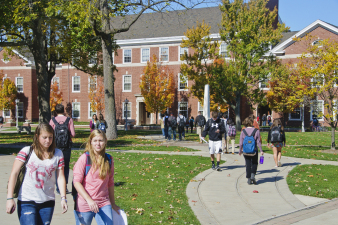 writes, "Fellows of the program commit to a three-year agreement at the school. During those three years, Purdue assists the fellows with a generalist coach in teaching and a content area specialist and get the fellows set up on a personal improvement program. Hill said that part of the fellowship helps retain quality teachers."
Read more here.
Back