Prof. Samuel Autman Contributes Essay to The Chalk Circle
May 13, 2012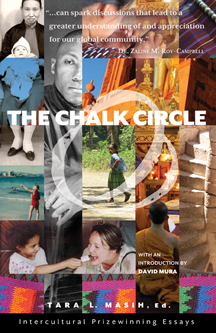 A work by Samuel A. Autman, assistant professor of English at DePauw University, appears in a new anthology, The Chalk Circle: Intercultural Prizewinning Essays. The book has been released by Wyatt-MacKenzie Publishing. Autman contributes "A Dash of Pepper in the Snow."
A synopsis notes, "Award-winning editor Tara L. Masih put out a call in 2007 for intercultural essays dealing with the subjects of 'culture, race, and a sense of place.' The prizewinners are gathered for the first time in a ground-breaking anthology that explores many facets of culture not previously found under one cover. The powerful, honest, thoughtful voices -- Native American, African American, Asian, European, Jewish, White -- speak daringly on topics not often discussed in the open, on subjects such as racism, anti-Semitism, war, self-identity, gender, societal expectations. Their words will entertain, illuminate, take you to distant lands, and spark important discussions about our humanity, our culture, and our place within society and the natural world."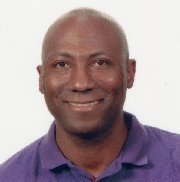 Order the book at Amazon.com.
A former newspaper journalist, Autman's work has appeared in the Birmingham Post-Herald, Tulsa World, Salt Lake Tribune, St. Louis Post-Dispatch and San Diego Union-Tribune. The professor's essay is about his experiences as a journalist in Salt Lake City.
"A Dash of Pepper in the Snow" took a second place award in the 2009 Soul-Making Literary Contest for the Tara L. Masih Intercultural Essay Prize. Learn more here.
Back