Susan Rozzi '90 Takes Reins of Leadership Hendricks County
October 4, 2012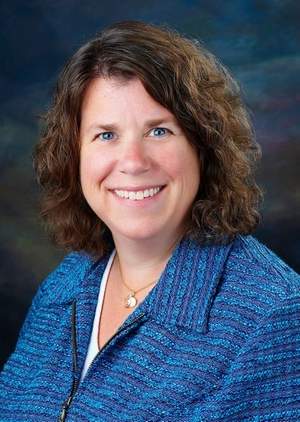 Susan Rozzi, a 1990 graduate of DePauw University, has been appointed director of Leadership Hendricks County. She comes to the post after serving six years as associate director of the Hendricks County Community Foundation.
Rozzi's road to success "started with her liberal-arts education, majoring in economics at DePauw University in Greencastle," reports the Indianapolis Star. "Then she earned a master's degree in business administration from Indiana University. Despite her ability to work with numbers and her strong organizational skills, what Rozzi really enjoys is helping people become better citizens. That's how she came to be interested in leadership."
She sees parallels between her previous job and her new post. "The Community Foundation helps bring out people's passions for giving back to our community, and Leadership Hendricks County helps them put their passion into action and make something happen," Rozzi says.
Betsy Reason writes, "Leadership Hendricks County, a program of Purdue Extension, is a yearlong adult community leadership program for 25 participants chosen from throughout the county. Participants attend monthly
classes on topics such as county government or economic development, and they work on team projects to improve some aspect of life in the county."
Access the full story, which includes leadership tips from Susan (Phillips) Rozzi, at IndyStar.com.
Back