120th DePauw-Wabash Football Game Kicks Off at 1:07 Today
November 16, 2013
Live Stats | DePauw Game Notes | WGRE Audio | DePauw Alumni Telecast Parties | AXS TV | Order DVD

"(Bill) Lynch, the former coach at IU,
Butler and Ball State, took over a rebuilding team in his second tenure at DePauw," notes this morning's Indianapolis Star in a preview of today's 120th Monon Bell Classic. Michael Pointer reports, "The Tigers got off to a slow start but have won four of their past five games -- a run that coincides with Lynch's decision to make freshman Matt Hunt (Heritage Christian) the full-time quarterback."
"It's kind of the old thing where you have got to have the right people on the bus," Lynch tells the newspaper. "More importantly, you have to have them in the right seat. It took us awhile to see where everyone fit."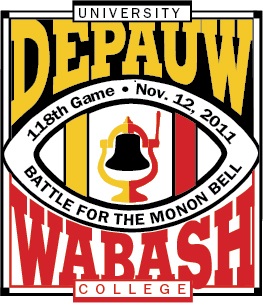 The Tigers lost their first four games but enter today's game with Wabash the winner of four of their last five contests. "I would say they have done everything I've asked of them and more," Lynch states. "Not only when I first came in, but certainly when we were 0-4, it would have been easy for them to cash it in. But they didn't do that at all."
Wabash is 8-1. The game kicks off at 1:07 p.m. at Blackstock Stadium and will be televised nationally by AXS TV. You'll find game day information here and here.
The piece also profiles Tiger wide receiver Barry Flynn, who "attended Ball State for one year and was a walk-on for its football team before transferring to DePauw and playing basketball. He could not return to the hoops team this season because he is graduating with a communication's degree in December, so he joined the football team at the urging of new coach Bill Lynch. He leads the Tigers in receiving with 66 catches for 819 yards (12.4 average) and nine touchdowns. Flynn will play in the D3 Senior Classic next month in Salem, Va."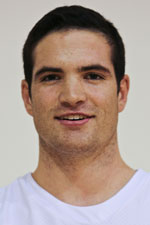 As he prepared to play in his first and only Monon Bell game, Flynn told the newspaper, "I could not ask for anything more. It's all you could want, especially at this level, to have this opportunity. It's really exciting."
The Star adds, "DePauw's season will end Saturday, no matter the outcome. Wabash is hoping an impressive victory will convince the NCAA Division III tournament selection committee to extend it an at-large bid."
Read the complete story at IndyStar.com. There are also articles today in the Lafayette Journal and Courier and Greencastle's Banner-Graphic, which Lynch tells, "You can sense it on the sideline the intensity of the crowd. That really excites the players. They can tell. I've coached at Ohio State, at Penn State, at Michigan; the atmosphere (here) is really big-time."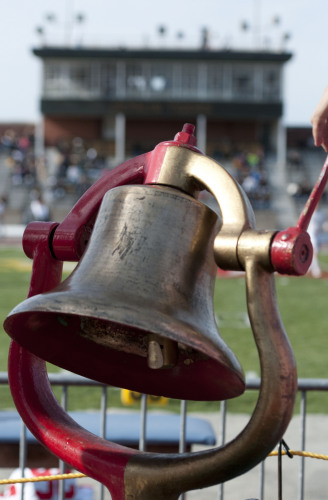 Another preview was published yesterday in the Fort Wayne News-Sentinel and is summarized here.
Entering today's 120th meeting of a rivalry which dates back to 1890, Wabash holds a 57-53-9 lead in the all-time series. Since the Monon Bell entered the series in 1932, Wabash leads, 38-37-6.
Orders are being accepted for the 2013 Monon Bell Classic DVD. Learn more about the project and order a disc via this summary.
Access DePauw's Monon Bell Web page here.
Source: Indianapolis Star
Back