Students Learn and Community Benefits Through Environmental Fellows Project
June 21, 2017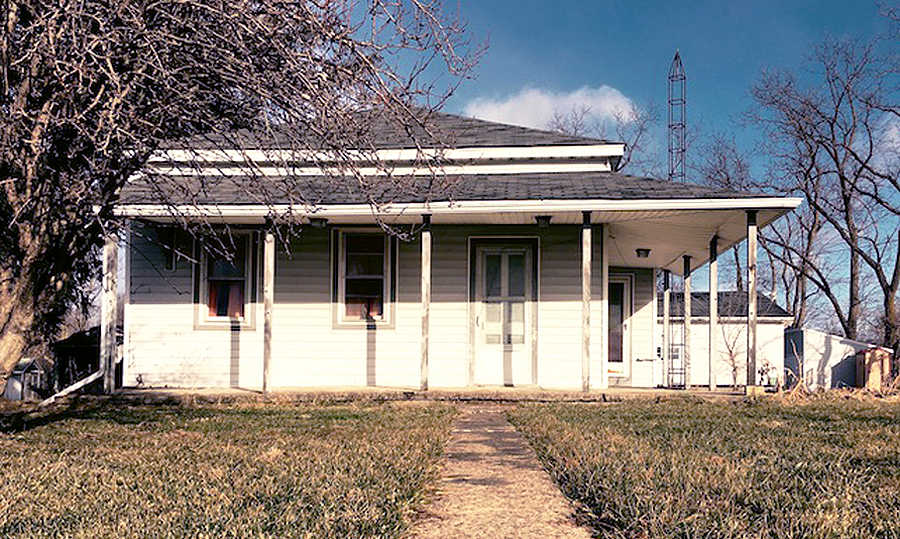 "Originally slated for a remodel, a condemned house at the DePauw Campus Farm is instead serving as an Environmental Fellows Program project, with students figuring out how to tear down the home with the smallest environmental impact," reports the Banner-Graphic.
"As part of a year-long project, three students -- sophomore Yuting (Ruby) Huo and juniors Drew Johnson and Connor Berry -- are working with Professors Jim Mills (geosciences) and Jen Everett (philosophy, Environmental Fellows Program) on an experiential program that focuses on the deconstruction of a house with the goal of learning how material can be re-purposed and recycled instead of sending it all to a landfill," the newspaper notes. "Some of this material will be reused in the construction of buildings at the site of DePauw's relocated campus farm. Other rescued items that are still functional will be made available for community members to pick up Friday and Saturday (10 a.m. to 3 p.m.) at no cost -- save for the stories of what they intend to do with them."
Professor Everett says, "Although it's easy to see this house as a collection of more or less useful stuff, more or less attractive things, we are trying to keep in mind that it was also a home for several generations of Putnam County families -- a place where holidays were celebrated, meals shared, children raised. We hope that members of the community who have historical knowledge of the property or of families who lived there and who would like to see it before it is completely disassembled will stop by and share their stories."
According to the Greencastle paper, "Back in January, students in a Winter Term course began emptying the house of its contents and removing surface items ... In April, the senior class members of the Environmental Fellows Program held a community give-away of many of those household items -- including a cast-iron claw foot bathtub, lawn furniture, sinks, folding doors and more. The goal for the current phase of the project is to 'gut the house back to its studs,' Everett said, yielding materials that may be useful to local community members for DIY home improvement or creative projects. The plan is to complete the deconstruction during fall semester as part of a first-year seminar."
Read more here.
Back