Zach Batt '19 on a Cross Country Run to Aid Cancer Fight
July 9, 2017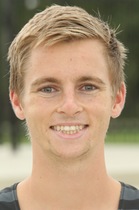 "Zachary Batt has been a competitive runner for almost eight years, so when he decided to run across the country this summer to raise money for cancer programs, he figured it would be a good physical challenge," begins a story in Virgina's Fredericksburg Free-Lance Star. "He had no idea how emotional the experience would be."
Cathy Dyson writes that Batt is motivated by cancer victims such as "his neighbor and friend, A.J. Slye, who died before his time, or his grandmother, Gloria Woronka, who survived breast cancer ... Batt started running track in the eighth grade and found his stride in long distances. By the time he graduated from North Stafford in 2015, he had been named the Free Lance-Star's cross country runner of the year, earned conference and regional titles and finished second in a statewide event. A rising junior at DePauw University in Indiana, Batt is undertaking his longest distance ever. He's spending 49 days this summer running more than 4,000 miles across the nation. And he's doing it with a bit of a handicap. He started having hip pain in June and was diagnosed with a condition in which extra growth on the bones causes problems when the bones rub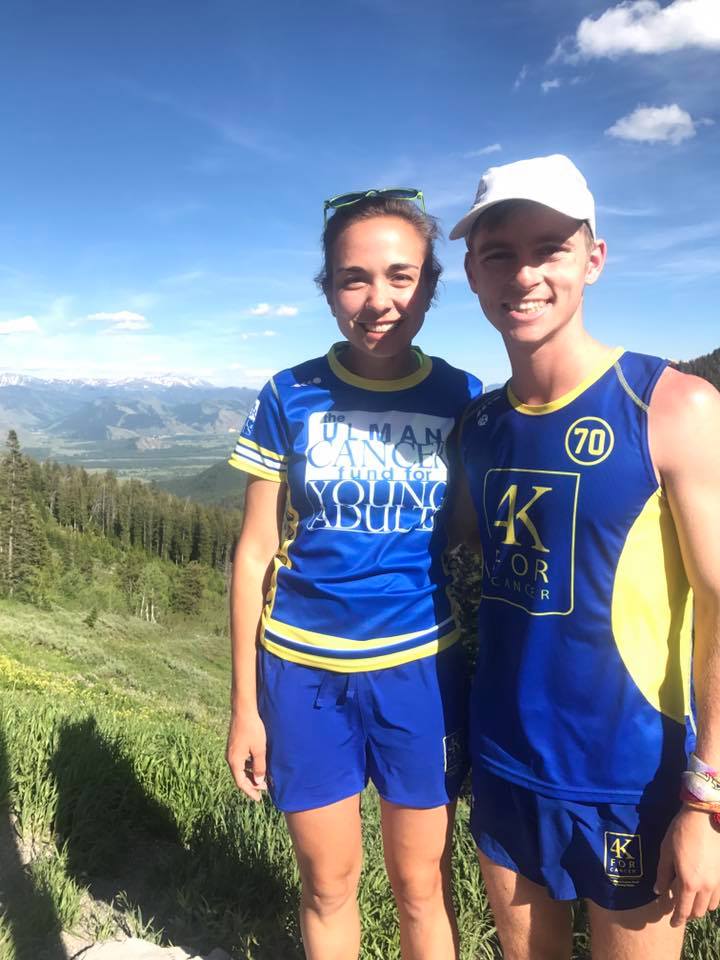 together. He's had to slow his pace from a 7-minute mile to a 10- or 12-minute one and apply ice daily." (Batt with Jen Antonelli at Grand Teton National Park)
Batt's journey with a cause began June 18 at the Golden Gate Bridge in San Francisco and plans to end Aug. 5 atop Federal Hill in Baltimore. He and each member of a 30-person team run 10 to 20 miles a day. The goal is to raise $6,500 for the Maryland-based Ulman Cancer Fund for Young Adults.
"Every day is a reminder of how lucky I am to be healthy and able to do this," Batt, who runs cross country at DePauw, wrote on his Facebook page.
Access the article at the newspaper's website. Learn more about the fundraising effort here.
Source: Fredericksburg (Va.) Free-Lance Star
Back