Comprehensive Master Plan Being Developed for Athletics Facilities & Fields
April 13, 2012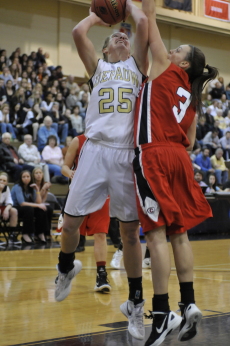 With the support of alumni gifts, DePauw University has formally launched a major effort to develop a comprehensive facilities master plan for athletics and recreational sports, President Brian W. Casey announced in a message to students, faculty and staff today. This plan, to be developed with the assistance of a leading athletics facilities planning architectural firm, will guide a variety of athletic and recreation facilities improvements over the next several years with a focus on the expansion and renovation of the Lilly Physical Education and Recreation Center and enhancements to DePauw's athletic fields.
"On a campus with our tradition of student athlete success, this process presents us with an opportunity to significantly enhance the spaces dedicated to fitness and recreation" said Dr. Casey.
"We're fortunate to count dedicated alumni, parents and friends among the supporters of DePauw athletics," he added. "This is the beginning of a process that will, without question, leave a lasting legacy for our students, as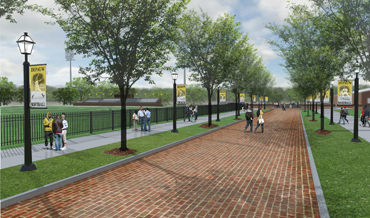 well as faculty and staff." (at left: rendering of plans for Hanna Street leading to DePauw's athletic fields)
Casey also announced that fundraising efforts are underway—with several initial gifts already pledged—to finance the implementation of the developing master plan. Details about specific gifts will be announced in the months ahead.
Hastings+Chivetta, one of the nation's leading athletic architecture firms, has been retained to guide this effort. Fees associated with this planning effort will be paid for by an alumnus who has given the institution a gift for this purpose.
Stevie Baker-Watson, the Theodore Katula Director of Athletics and Recreational Sports, and Richard Vance, Associate Vice President for Facilities, are leading planning conversations with coaches and athletics staff.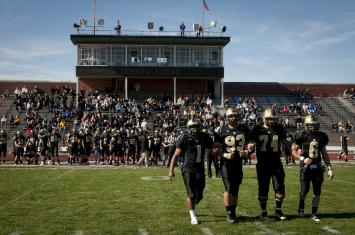 The multi-year master plan will guide institutional investments in athletics and recreation facilities, with individual capital projects to be supported through gifts to the University.
"This process is a natural outgrowth of an institution that has long-been committed to athletics and recreation in its fullest form," said Baker-Watson, who oversees athletics programs for DePauw's 500 varsity athletes. "It presents an opportunity to pair the long-standing history of Tiger athletics with a plan to build upon that foundation in the years ahead."
A member of the North Coast Athletic Conference, DePauw University has more than 145 years of athletic tradition, with intercollegiate play dating to 1866. They have finished in the top 40 of the Learfield Sports Division III Directors' Cup standings each of the last seven years and have ranked first among Indiana's Division III schools in each year of the program's 16-year existence. Started in Division III in 1995-1996, the Directors' Cup is a program which honors
institutions maintaining a broad-based program and achieving success in both men's and women's sports.
The National Survey of Student Engagement (NSSE) finds that the majority of the student body at DePauw is highly active and engaged in fitness and wellness. Seventy-four percent of DePauw first-year students exercise or participate in physical fitness activities often or very often, compared to 61 percent of all first-year students at peer institutions. The distinction is even greater among DePauw seniors, 79 percent of which report regular physical activity compared to 55 percent of their peers nationally.
Back