Jeffrey Hartzell '98 Practicing Orthopaedic Surgery in Arkansas
July 19, 2012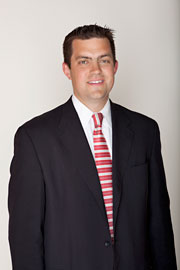 Jeffrey L. Hartzell, M.D., a 1998 graduate of DePauw University, is now practicing orthopaedic surgery at the newly-established Jonesboro (Arkansas) Orthopaedics and Sports Medicine clinic. "Hartzell will also serve as a team physician for Arkansas State University athletics and St. Bernards Sports Medicine," reports the Jonesboro Sun.
"Trained in all aspects of orthopaedic surgery, Hartzell specializes in sports medicine, thrower's shoulder and elbow including reconstruction, cartilage restoration and primary and reverse total shoulder arthroplasty," adds the newspaper, which notes that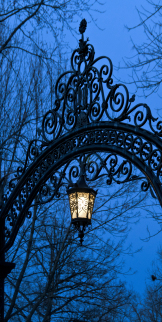 Dr. Hartzell received his B.A. from DePauw and M.D. from the Indiana University School of Medicine.
Hartzell's experience in sports medicine includes working with West Alabama University, the University of Alabama, the Fort Wayne (Indiana) Komets, and the Birmingham Barons, the AA affiliate of the Chicago White Sox. He played baseball at DePauw, where he majored in physics and graduated cum laude.
"Most recently, Hartzell participated in a sports medicine fellowship under the direction of Dr. James Andrews in Birmingham, Ala. Andrews is widely considered one of the foremost surgeons in the United States for knee, elbow, and shoulder injuries."
Visit the newspaper's website.
Back