"American Whiteness" Series Begins 9/15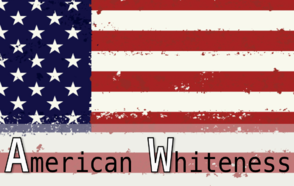 September 15, 2015
The fall lecture series "American Whiteness: Power and Pedagogy in the Liberal Arts" kicks off this week with the visits of two teacher-scholars, Karla Erickson (Sociology, Grinnell) and Alison Bailey (Philosophy, Illinois State). There will be a total of four talks over the three days of Tuesday, 9/15, through Thursday, 9/17.
Below are descriptions of the presentations. All 4:15 pm talks in Watson are open to students and the public. Karla's faculty forum on Wednesday 9/16 is limited to faculty and staff.
Karla Erickson
Whiteness and the Liberal Arts
Tuesday (9/15) 4:15 p.m., Watson
The liberal arts tradition has its roots in a rarified, elite educational pursuit. Today, the student bodies of liberal arts colleges are diverse in unprecedented ways by class, race, gender/sexuality, nation, religion, and generation. What is the role today of liberal arts colleges in preparing students to critically analyze the origins and continued influence of whiteness? What does a close scrutiny of whiteness historically and contemporarily enable students to understand, describe, or influence? In this talk, Erickson discusses her experiences with making whiteness an object of curiosity and investigation in a liberal arts setting.
Institutional Whiteness and Mentoring
Wednesday (9/16) 11:30-12:30, UB Ballroom
Faculty diversity is one of the primary goals of any institution of higher education. But what about the less official but influential role of mentoring? What are best practices for creating mentoring processes that invite all faculty to bring their best work to their organizations? In this workshop format, Erickson will offer some insights based on previous research, and then open up the discussion to the needs and interests of DePauw faculty and administration.
Whiteness Studies in the Era of #BlackLivesMatter
Wednesday (9/16) 4:15 p.m., Watson
Where in the curriculum can we teach students to understand how the beneficiaries of inequality experience their position and defend or share their power? In this workshop format, Erickson talks about Critical Whiteness Studies, and other approaches to the study of eliteness in liberal arts courses. This session is meant to be a generative one. Faculty can bring questions or plans or concerns about this approach to addressing diversity.
Alison Bailey
White talk, Ignorance, and Epistemic Closure
Thursday (9/17) 4:15 p.m., Watson
Perhaps you've heard white talk. It sounds like this: "I'm from a poor white family. We suffered too and you don't hear us complaining. … Shouldn't it really be #AllLivesMatter!" White talk is one example of the performative power of whiteness. White talk also has an epistemic dimension: it closes off alternative ways of knowing. We need a new entry point into this conversation: one that resists turning the conversation into either a forum about white goodness or into an ignorance management project. I offer some brief guidelines for how we might start this conversation based on recent philosophical writings on vulnerability.