Moments from Italy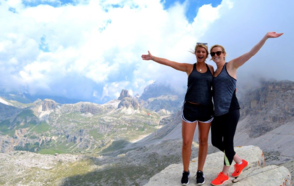 September 13, 2016
Students in DePauw's Summer in Italy program spent two months immersed in Italian language and culture. They ate and slept with host families, visited historic cities and spectacular locations, and learned in the living classrooms that surrounded them every day. Their experiences live on in the pages of their online journal, highlighted blow:
Educazione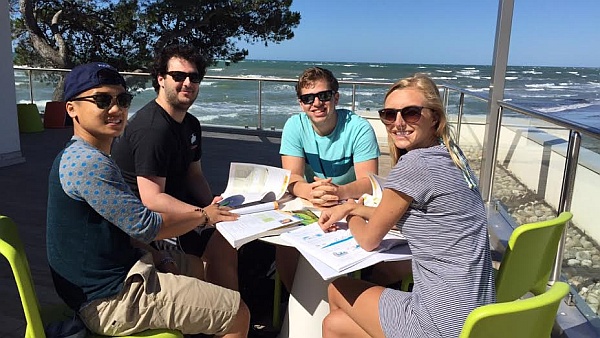 "After lunch, we have a tutoring session on the beach, and it's absolutely amazing. Sometimes Francesca [Seaman, Associate Professor of Modern Languages] will hold classes at the library, where we sit on the rooftop and are above the ocean. We also sometimes have class at a local café where Francesca will treat us to cappuccinos and freshly baked croissants. I like to listen to the conversations other Italians have to see if I can understand." --Kelsey Haller '17
"Since I had already taken a history of the Italian Renaissance first-year seminar with Michael [Seaman, Assistant Professor of Classical Studies], I had a lot of prior knowledge of Florence, but learning and seeing it up close and in real life is very different. Some of my favorite places I saw included the Basilica of Santa Croce, the Cathedral di Santa Maria del Fiore, the Gates of Paradise, Piazza Della Signoria and the Uffizi Gallery. These were all places I had learned about, and it was crazy to experience them up close and personal. I even got to see the Basilica di San Lorenzo, which holds the Laurentian Library I wrote my research report on in Michael's class. Spending so much time researching a topic and then getting the chance to see it in person makes you appreciate the significance so much more." -Mitchell Kenter '19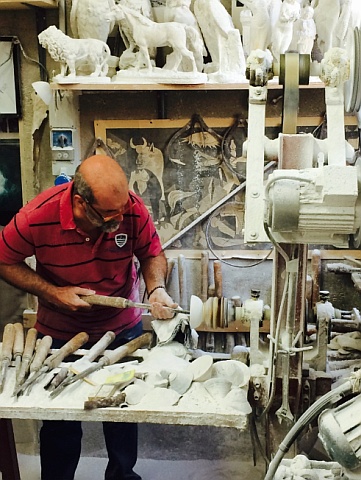 "An alabaster sculptor in Volterra gave us a presentation describing what alabaster was and how he makes different objects and sculptures out of it. Alabaster is a beautiful material that comes in different colors, but white alabaster was what he used and what his shop was covered in. He followed the presentation by actually making us a small bowl and passing it around. I was surprised by how thin, nearly transparent, he was able to make it." -Abigail Meyers '17
Vistas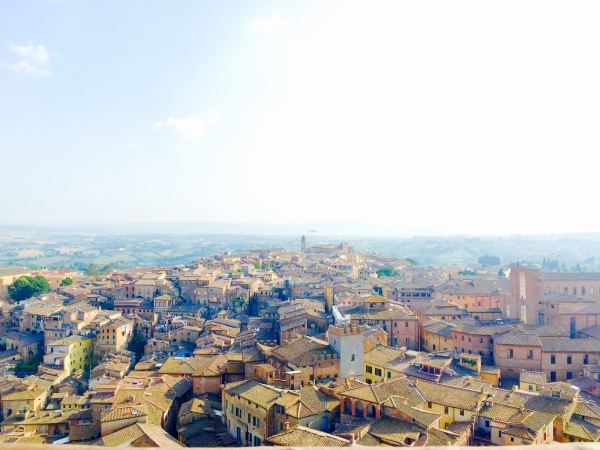 "Siena might be my favorite in Italy. The views were breathtaking, and the culture of the Palio di Siena, the annual horse race between the various districts, was so interesting. Each district flew its own flag to represent the pride of their people." -AnnaLise Fyrwald '19
"During our free time on the first day in the Dolomites, we took a lift up the mountain to explore. It was insanely foggy when we first got up there and we weren't able to see 15 feet in front of us at first. When the fog cleared, and thank goodness it did, I got the see the prettiest view of Cortina below with spectacular mountains behind it." -Abigail Myers '17
Famiglia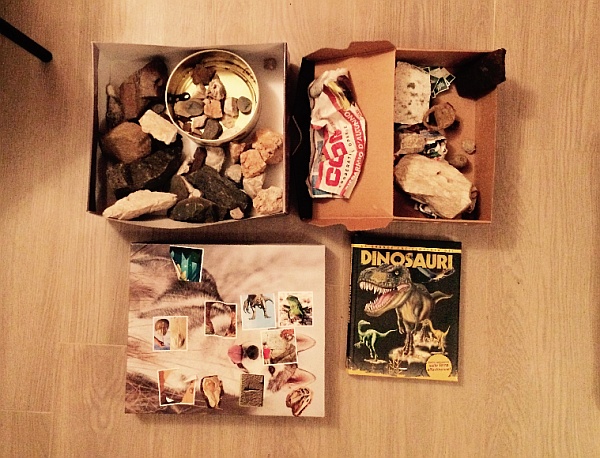 "At the end of dinner, our host brother Mario, a sweet and funny 10 year old boy, took Lauren (Alrichs '17) and me into his room and pulled out a box of rocks. As a geology major, it put a smile on my face. He had a small piece of sandstone with black and white stripes, and I immediately knew what the stripes meant. I explained to him that the rock came from the bottom of a lake. During the late summer and fall, plants and flowers would die and sink to the bottom of the lake, which resulted in a black stripe. During the winter and early spring, mud would sink to the bottom of the lake, resulting in a white stripe. I felt pretty satisfied with my Italian when Mario understood my explanation." -Elise Johns '18
"One moment that was very dear to me was when I addressed my host grandfather as papi. In my immediate family, we address the elderly as papi, papa or grandpa. For the love that I was feeling from my the family in the moment, I felt the need to address him as such. When I did, the biggest smile began to form as he walked towards me, took my head in his hand and pulled me close to him." -Ishmael Michel '19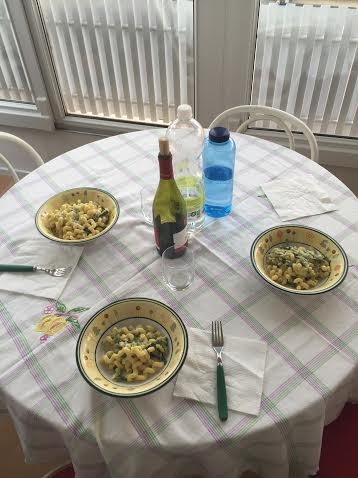 "Every night, I cook dinner with my host family. The food is so fresh here. They grow their own basil, rosemary, mint and tomatoes. Also, the pasta is completely fresh and tastes ten times better than in the States. My favorite dish is mascarpone and Gorgonzola cheese with zucchini and pasta. It is so good that I learned how to make it so I could bring the recipe back with me." -Kelsey Haller '17
"As we were driving to my new home for the summer, Fabio, our host dad, talked about how Austin (MacDonald '19) and I would have a hunger to learn Italiano. We thought he meant a hunger to learn the language, but Fabio corrected us. He said we would be hungry, and we'd have to learn the language because we'd starve if we didn't." -Kyle Garner '19
Read more about the Summer in Italy program.