Matt Johnson (IGWS) Conducts Topographic Map Workshop at DePauw
March 1, 2018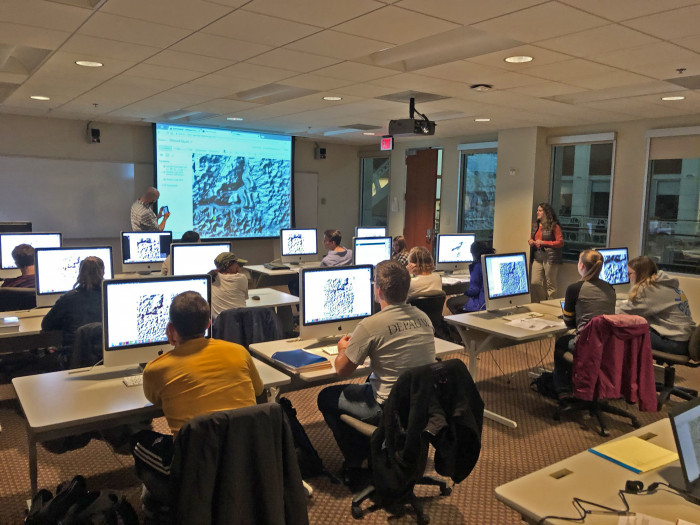 On March 1, the Department of Geosciences and the DePauw GIS Center were pleased to host Matt Johnson for a workshop on the visualization of digital elevation data using topographic maps.
Matt, who is the cartographic coordinator for the Indiana Geological & Water Survey, shared his map-making expertise with students in the GEOS 315: Map Interpretation class and with several other members of the Department of Geosciences who sat in on the workshop. Specifically, Matt showed the group how to locate and acquire high-resolution digital elevation data, how to import and visualize those data in Esri's ArcMap/ArcGIS Online, how to create professional-quality topographic maps with hillshades, and how to export these maps via a web app to use on our smart phones. Not only did Matt conduct an amazing workshop that walked a large group of ArcMap/ArcGIS Online novices through the many steps of making the maps and visualizing them on our smart phones, but he also provided us with a detailed, step-by-step guide that we could use to continue exploring digital map creation on our own.
The Department of Geosciences sincerely thanks Matt for all of his time and effort in creating this wonderful learning experience for our students!