Dr. Kelli Morgan
February 10, 2019
Dr. Kelli Morgan
Associate Curator of American Art at the Indianapolis Museum of Art
Hosted by the Department of Art and Art History at the Peeler Art Center
Supported by the Ted and Katie Blair Ukrop Visiting Artists Fund
February 10th-14th, 2019
The Department of Art and Art History will host Kelli Morgan as a scholar-in-residence from February 10th-14th, 2019 with support from the Ted and Katie Blair Ukrop Visiting Artists Fund.
As a critical race cultural historian, Dr. Morgan specializes in American art and visual culture. Her interdisciplinary research concentrates primarily on historic African-American women artists, however her curatorial work often examines, critiques and theorizes the ways in which American artists, art objects, art history and art institutions both challenge and support the systematic mechanisms of anti-Black violence and oppression in the United States.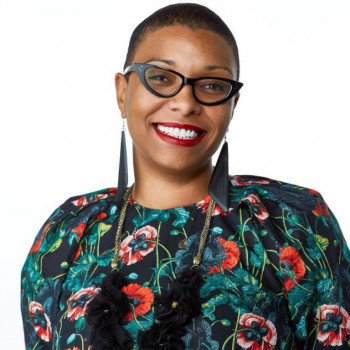 During her stay at DePauw, Dr. Morgan will present a public lecture about her scholarship and curatorial practice, visit classes, and offer critiques for studio art majors. She will also offer an interdisciplinary seminar series for students who are interested in topics related to her research about race and culture.
Originally from Detroit, Dr. Kelli Morgan earned her doctorate in Afro-American Studies and a Graduate Certificate in Public History—Museum Studies in 2017 from the University of Massachusetts Amherst. In early 2014, Morgan was awarded a dissertation fellowship by the prestigious Ford Foundation. She was also named the Curatorial Fellow of African American Art at the Birmingham Museum of Art (2014 – 2015) and in 2016 became the inaugural recipient of The Winston & Carolyn Lowe Curatorial Fellowship for Diversity in the Fine Arts at PAFA.
PUBLIC EVENT
Sunday, February 10th
7pm: Curator's talk
Peeler Art Center Auditorium, 10 West Hanna St, Greencastle, IN 46135

CONTACTS
Meredith Brickell, Associate Professor of Art, meredithbrickell@depauw.edu
Misti Scott, Administrative Assistant, mscott@depauw.edu
765-658-4336