Screening of The Cats of Mirikitani and Public Lecture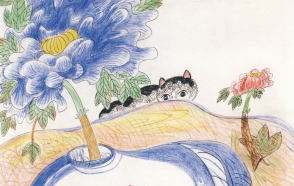 April 3, 2019
Dr. Maki Kaneko
Associate Professor of Japanese Art History
University of Kansas
Hosted by the Department of Art & Art History at the Peeler Art Center
Supported by the Karen Connell Speaker Series Fund
April 3-4, 2019
The Department of Art & Art History is pleased to welcome Dr. Maki Kaneko, Associate Professor of Japanese Art History at the University of Kansas who will give a public lecture on Thursday, April 4, 2019 in the Peeler Auditorium with the generous support of the Karen Connell Speaker Series Fund. Dr. Kaneko will discuss the multiple award-winning documentary film, The Cats of Mirikitani by Linda Hattendorf, which will be screened the previous evening, Wednesday, April 3 at 7 PM also in the Peeler Auditorium.
Maki Kaneko is an historian of Japanese art and teaches courses on the history of Japanese modern/contemporary art, print, manga, and architecture from the seventeenth-century to the present, as well as the arts of Asian Americans and Asian diasporas. Her research concerns the politics of memory, race, and gender in twentieth-century Japanese visual culture and the Asia-Pacific region. Her book, Mirroring the Japanese Empire (2014), examines the representation and signification of the male figure in Japanese oil painting and cinema between 1930 and 1950, the decades during which Japan engaged with a series of imperialist wars. Kaneko's current research includes Japanese American diaspora artists, the history of "outsider art" in Japan, and gender and sexuality in contemporary visual culture.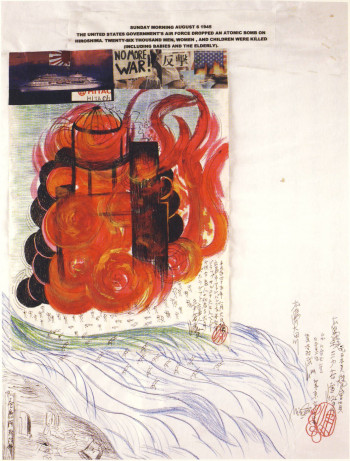 Dr. Kaneko holds a Ph.D. in World Art Studies and Museology from the University of East Anglia (Norwich, UK) and the Sainsbury Institute for the Study of Japanese Arts and Cultures. She has published widely in both English and Japanese. Besides her 2014 book, Mirroring the Japanese Empire: The Male Figure in Y?ga Painting, 1930-1950, published by Brill, Dr. Kaneko's recent publications include "Bijutsushi kara mita Mirikitani [Jimmy Tsutomu Mirikitani from an Art Historical Perspective]," in Mirikitani no neko [The Cats of Mirikitani] movie booklet and webpage from 2016; "War Heroes of Modern Japan: Early 1930s War Fever and the Three Brave Bombers," a chapter in the 2016 volume Conflicts of Interest: The Art of War in Modern Japan, edited by Philip K. Hu; and a forthcoming chapter in Diversification of Modernisms: Institution and Society, titled "Seido to shakai" [Institution and Society] in the Nihon kingendai bijutsu zenshi [Comprehensive History of Modern and Contemporary Japanese Art].
PUBLIC EVENTS
Wednesday, April 3
7 PM Film Screening: The Cats of Mirikitani
Peeler Art Center Auditorium, 10 West Hanna St, Greencastle, IN 46135
Thursday, April 5
4:15 PM Lecture: "Remembering the Asia-Pacific War in Post-9/11 Geopolitics: The Cats of Mirikitani"
Peeler Art Center Auditorium, 10 West Hanna St, Greencastle, IN 46135
CONTACTS
Katherine Mintie, Postdoctoral Fellow and Assistant Professor of Art History (katherinemintie@depauw.edu)
Pauline Ota, Associate Professor of Art History (paulineota@depauw.edu)
Misti Scott, Administrative Assistant (mscott@depauw.edu)