Art in Artifice: Searching for Depth within Surface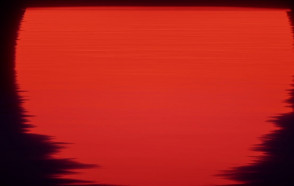 April 9, 2019
On April 9th, 2019, DePauw's Department of Art and Art History will host Dan Solberg ('06), who will give a public lecture, Art in Artifice: Searching for Depth within Surface. Solberg is an artist, educator, and writer who explores digital media and cultural criticism. Digital media lives in a state of existential precarity: at once infinitely copyable and permanently deletable. Whether or not the content of media is perceived as authentic or phony, the media itself is infinitely relatable as facade. In this artist talk, Dan Solberg will present a portfolio selection highlighting his own work that engages with these "superficial" surfaces in various forms including videogame graphics, suburban aesthetics, and digital photography, among others. By drawing parallels between digital media and artifice, the work posits that fakeness can be is as authentic as anything else.
Solberg is based in Lexington, Kentucky, where he recently accepted an appointment as the Education Coordinator for the University of Kentucky Art Museum. He received his BA from DePauw University with majors in Studio Art and Communications, and a minor in Film Studies and an MFA in Studio Art from Washington University in St. Louis, Missouri.
In addition to teaching courses at DePauw in Digital Art and Sculpture, Solberg worked as a Program Coordinator at the Smithsonian Hirshhorn Museum and Sculpture Garden, Washington, DC.
Solberg's writing was recently featured in Variety Magazine and he is a lead contributor to Kill Screen, a publication dedicated to the intersection of play and interactivity: https://variety.com/2018/gaming/features/i-was-raised-on-the-internet-video-games-exhibit-1202874006/
https://killscreen.com/author/dan-solberg/
These events are made possible by the Department of Art and Art History Carol Bowers Norris Endowed Artists/Speakers Series Fund.
Art in Artifice: Searching for Depth within Surface
A Public Lecture by Dan Solberg ('06)
Tuesday, April 9th, 4:15pm
Peeler Auditorium
Reception immediately following in Peeler lobby
CONTACTS
Lori Miles, Professor of Art & Art History (lmiles@depauw.edu)
Misti Scott, Administrative Assistant (mscott@depauw.edu)