Push Down & Turn, Founded at DePauw, Celebrates 10th Year As Band
April 26, 2002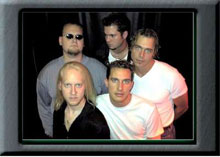 April 26, 2002, Greencastle, Ind. - "We could sit here for the next seven weeks and tell stories," keyboardist Jason Barth of Push Down & Turn tells the Indianapolis Star as the band prepares to celebrate its 10th anniversary this weekend. "That's what it's all about, I think. That's why we still do it. There's still a story every week and we're playing with our best friends."
In the story, entitled "Band enjoys career as friends," the Star's David Lindquist writes, "Barth, vocalist Jason Brown, guitarist Sam King, bass player Tay Bourquein and drummer Matt DeVore met at DePauw University in Greencastle" (they graduated in 1993, '94 and 95).
Push Down & Turn has performed 1,600 times at approximately 200 venues, released four albums, their songs have been used on a number of daytime network television soap operas and, according to Lindquist, its members have "entrenched themselves as arguably the most popular band in Indianapolis." King, a 1994 DePauw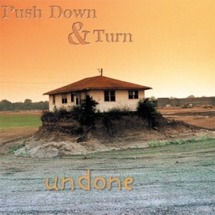 graduate, tells the writer, "I think we're in a different position than a lot of other bands [who seem to] begin as musicians who are hunting each other out and get together only because they are musicians. We were friends before the band started."
You can read the story in its entirety at the Star's web site by clicking here.
Access Push Down & Turn's web site here.
Back