Indianapolis Symphony Orchestra Honors Prof. Gregory Dugan With Leadership Award
May 30, 2002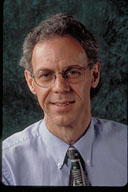 May 30, 2002, Greencastle, Ind. - Gregory Dugan, adjunct assistant professor of double bass at DePauw University and a member of the contrabass section of the Indianapolis Symphony Orchestra since 1979, has been selected as the 2002 recipient of the ISO Patch Leadership Award. The award recognizes the ISO musician who demonstrates a tradition of consistent performance, promotes the positive image of the Orchestra and furthers the cause of music in service to the community and its institutions.
The Patch Leadership Award honors the memory of the late Renato Pacini, affectionately known as "Patch," a former assistant concertmaster and assistant conductor of the ISO who, from 1938-1988, achieved a remarkable record of accomplishment and inspiration with the Orchestra.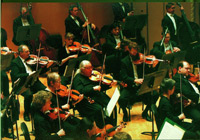 The selection was made by a blue ribbon committee to honor an Orchestra musician who, through his or her own dedication to the ISO and its mission, best exemplifies those same virtues displayed by Pacini. As part of the award, a $1,000 contribution is made to the Orchestra's Annual Fund in honor of the winner.
A native of Eugene, Oregon, Professor Dugan holds a bachelor's degree in music from Indiana University, and his principal teachers included Murray Grodner and Robert Hladky. Prior to Indianapolis, Dugan was principal contrabass of the National Symphony of Costa Rica. Dugan has built a considerable reputation for excellence as an instructor of his instrument and has also held faculty positions at the College-Conservatory of Music of the University of Cincinnati, Indiana University, Ohio University, Indiana State University, the Hong Kong Academy for the Performing Arts, and the Congress of Strings, sponsored by the American Federation of Musicians. He spent two seasons on sabbatical from the Indianapolis Symphony in order to act as Principal Contrabass with the Hong Kong Philharmonic (1989-1991)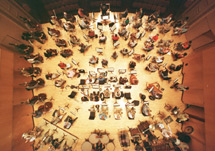 and also served as guest principal contrabass with the Australian Chamber Orchestra (1993) and the Shanghai Symphony Orchestra (1996).
When he is not performing with the Orchestra, Dugan can be found enjoying chamber music as a member of OuterBass, a unique ensemble of five contrabasses. Away from music, he spends time hiking, traveling and learning foreign languages. He also is a former board member of Habitat for Humanity of Indianapolis.
Back