Influential Magazine Publishes Sonnets by Prof. Joe Heithaus
August 15, 2002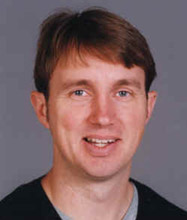 August 15, 2002, Greencastle, Ind. - "Poison Sonnets" by Joe Heithaus, associate professor of English at DePauw University, appear in the August 2002 issue of Poetry magazine, one of the most influential poetry publications in the United States. Featured are Foxglove, Monkshood, Bitter Nightshade (which was written for Polly Marchese, a member of the Class of 2001 who lost her battle with leukemia in April, 2001), and Common Pokeweed, Pokeberry, Pokeroot, Inkberry, Poke.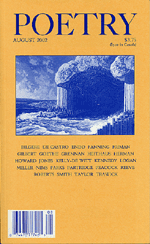 Founded in 1912 by Harriet Monroe, Poetry established its reputation early by publishing the first important poems of T. S. Eliot, Ezra Pound, Marianne Moore, Wallace Stevens, William Carlos Williams, Carl Sandburg, and other now-classic authors. In succeeding decades it has presented, often for the first time, works by virtually every significant poet of the century. The magazine receives over 80,000 manuscript submissions a year, from around the world. In a recent poll conducted by Writer's Digest, Poetry was ranked "number 1" among journals poets "most like to see their bylines in."
You can access the magazine's Web site by clicking here.
Source: Poetry
Back