Push Down & Turn Again Voted Indy's Best Rock Band
October 14, 2002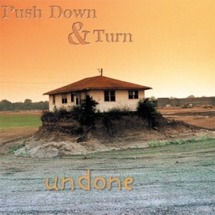 October 14, 2002, Greencastle, Ind. - Readers of NUVO, the weekly alternative newspaper in Indianapolis, have voted Push Down & Turn as "Best Local Rock Band" for the third consecutive year in the annual "Best of Indy" issue. Push Down & Turn, founded by Jason Brown '95, Jason Barth '93, Tay Bourquein '93, Matt DeVore '94 and Sam King '94 while they were students at DePauw University, celebrated its tenth anniversary in the spring (read more here).
Push Down & Turn has performed 1,600 times at approximately 200 venues, released four albums, and the band's songs have been used on a number of daytime network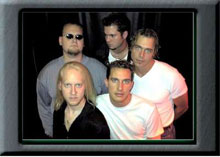 television soap operas.
David Lindquist of the Indianapolis Star noted in an April article that its members have "entrenched themselves as arguably the most popular band in Indianapolis."
You can access NUVO's Web site by clicking here and here.
Go to Push Down & Turn's web site by clicking here.
Back