Professor William Little's The Waste Fix is Published
October 16, 2002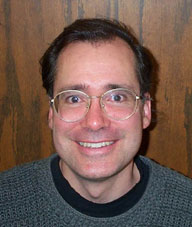 October 16, 2002, Greencastle, Ind. - The Waste Fix: Seizures of the Sacred from Upton Sinclair to The Sopranos by William G. Little, assistant professor of English at DePauw University, has just been published by Routledge. A publisher's synopsis says the book "explores the philosophical, social and aesthetic implications of 20th century America's obsession with eliminating waste. Through interdisciplinary engagement with fiction and popular culture, the book traces the way this obsession finds expression in powerful social forces and it shows such forces are governed by an idealism that links proper treatment of waste with the promise of salvation."
Little received his B.A. from Williams College in 1985 and his Ph.D. from Indiana University, where he also taught in the honors division, in 1998. Dr. Little came to DePauw later that same year, and has taught "Virtues of the Virtual" (one of the newly-developed first year seminars) and a Winter Term course entitled "Cracking the Case: Tailing the Hard-Boiled Detective in Fiction and Film" as well as College Writing, British Writers II, and The Novel.
You can order The Waste Fix online at Barnes & Noble.com and Amazon.com.
Back