Actors From the London Stage Present Much Ado About Nothing Tuesday Night
November 14, 2002
November 14, 2002, Greencastle, Ind. - The DePauw Peforming Arts Series will present the Actors From the London Stage, a professional touring ensemble of five actors with experience in the Royal Shakespeare Company, the Royal National Theatre of Great Britain, and the BBC Shakespeare Series. One night only, Tuesday, November 19, the troupe will perform a special five-actor, full-length version of one of Shakespeare's best loved comedies, Much Ado About Nothing. The performance will begin at 7:30 p.m. in Moore Theatre of DePauw's Performing Arts Center.
A comedy with never-ending twists and turns, Much Ado About Nothing features the story of Don Pedro and his soldiers as they return victorious from the wars. During their visit to Messina, Sicily, tribulations, celebrations and mischievous trickery arise in the name of love and deception.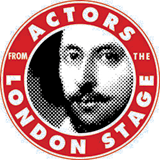 The actors will be in residence at DePauw during their stay and will be meeting with several classes and student groups. In addition to their one night performance of Much Ado About Nothing, there will be two one-person shows devised by the actors on November 20 and November 21. On previous tours such programs as "Do Not Go Gentle (Verse and prose of Dylan Thomas)," "After Many Cares and Sorrows (Charlotte Bronte's last years)," and "De Quincey and Coleridge: Landscapes of the Imagination," have been presented.
In the past, actors Patrick Godfrey, Ben Kingsley, Patrick Stewart, Ian Richardson, David Rintoul, Lisa Harrow, Gemma Jones and others have toured the United States working with hundreds of students in drama, history, literature and composition classes, seminars, workshops, and informal gatherings. Now based in London, England and at the University of Notre Dame, the current artists are still devoting a large portion of their

time to lectures, workshops and other forms of educational outreach. By presenting a full Shakespeare production, they also provide students, faculty and the local community with the opportunity to observe and discuss the live art of the theatre. On recent tours, the Actors from the London Stage have presented The Tempest, King Lear, Twelfth Night, As You Like It, Measure for Measure, Hamlet, A Midsummer Night's Dream, and Romeo and Juliet.
Tickets for Much Ado About Nothing are $8 for adults and $5 for seniors and students. For more information, contact the DePauw Performing Arts Center Box Office at (765) 658-4827 or via e-mail by clicking here.
Back