DePauw Junior to Appear on NBC's Days of Our Lives Wednesday
February 11, 2003
February 11, 2003, Greencastle, Ind. - DePauw University junior Corey Brackney, who spent her Winter Term as an intern on television's Days of Our Lives, will make an appearance on the NBC daytime drama tomorrow, Wednesday, February 12. Brackney, who served as a production intern on the show, will appear as an extra in a scene that takes place in a college dormitory. "I've always wanted to do this," Brackney tells her hometown newspaper, the Banner-Graphic of Greencastle. "I love the show."
The newspaper's Brandy Richmond writes, "Although Brackney is a loyal fan, the TV production internship was not her first choice. As an English writing major and psychology minor, she said she originally planned to intern at Riley Children's Hospital at Indianapolis, but the opportunity didn't pan out. Using a DePauw alumni database, she contacted Days of Our Lives' Bill Hayes [DePauw '47], who connected her to the show's internship coordinator."
During her three weeks in California, Brackney answered phones, worked and talked alongside the cast, and shadowed the series' director. "I pretty much initiated what I wanted to do. They basically let me do whatever I asked," she says.
Richmond writes that Corey Brackney plans to eventually use her studies in psychology to work with children. While the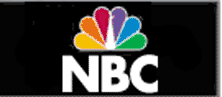 idea and seeming ease of working as an extra or actress in California is appealing, Brackney said she knows it's not practical. 'My main goal is to be a child life specialist,' she said, but of her internship experience, she added, 'I absolutely loved it. I loved California. I loved everyone I met. This is kind of one of those fantasies.'"
Days of Our Lives airs at 11 a.m. eastern time. You can read the Banner-Graphic story in its entirety by clicking here.
Back