Venture Capitalist Tom Churchwell '64 in Chicago Sun-Times
April 17, 2003
April 17, 2003, Greencastle, Ind. - "The essential ingredient for any good entrepreneur is the willingness to suspend disbelief," venture capitalist and 1964 DePauw University graduate Tom Churchwell tells the Chicago Sun-Times. "The odds of any entrepreneurial activity being successful are so long that anybody in his right mind shouldn't take the challenge of it. If you believe in odds, you shouldn't do it. So entrepreneurialism is essentially the art of convincing yourself that you're going to beat the odds."
In an article entitled "VC says Chicago needs more seed money," published in today's Sun-Times, Churchwell is asked how he became a venture capitalist after being trained as a lawyer. "I went to undergrad at DePauw University in Indiana, and then Northwestern Law School, and became a corporate lawyer at Coca-Cola and American Hospital Supply," he tells the newspaper. "I landed at Searle in 1976 initially in the law department and practiced for another four or five years. When they started Nutrasweet, Bob Shapiro asked me to come help him do deals, which I wanted to do, but not as a lawyer. I was done being a lawyer. I conned him into letting me go to Harvard for their Advanced Management Program and he gave me a V.P. of business development title that I didn't deserve but earned along the way. Searle was doing a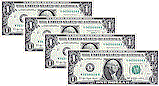 lot of acquisitions and divestitures, and when I was in the law department, we were helping them shape the deals and make the business decisions. So it was a natural transition."
Later, when asked why the midwest lags behind the coasts when it comes to technology firms, Churchwell says, "The gate-limiting factor is a lack of seed money. There is not enough early-stage money in Chicago, or in the Midwest in general... Chicago has all the things you need to have a tech industry: great technology, competent managers, a strong business culture, good service providers, and wonderful universities. We just need more money. Typically if your company is good, the money will come. But that's not true with seed-stage investing, because no good seed venture capitalist invests more than two hours' drive. These companies need a lot of attention at the seed stage."
Churchwell is managing partner of ARCH Development Partners, L.L.C., an early-stage venture partnership which specializes in the creation and funding of high tech companies in the Midwest. The story notes that Tom Churchwell was "part of the team that helped Searle bring Nutrasweet to market, [and] worked mightily to help the product's meteoric rise from zero to $750 million in annual revenues in three years." Later, "Churchwell sought success with his own entrepreneurial venture, Calgene Fresh, which genetically engineered slower-ripening tomatoes."

Churchwell also serves as a director of a number of start-up companies and charities in the Chicago area. He received his B.A. degree from DePauw University and J.D. degree from Northwestern University School of Law. He also is a graduate of the Advanced Management Program at Harvard Graduate School of Business Administration.
You can read the Sun-Times story by clicking here. Learn more about Tom Churchwell here.
Back