Prof. Keith Opdahl Publishes Emotion as Meaning
April 21, 2003
April 21, 2003, Greencastle, Ind. - Keith M. Opdahl, professor emeritus of English at DePauw University, is the author of Emotion as Meaning: The Literary Case for How We Imagine, published by Bucknell University Press. A synopsis states, "This book offers a new model of the mind based upon a new understanding of emotion. It resolves the debate between the imagists and the propositionalists by tracing the translation of language into vicarious experience, showing that the mind represents the imagined world by means not only of image and idea, but also emotion."
It continues, "Emotion as Meaning surveys existing theories of mental representation and demonstrates its thesis by analyzing the mind's construction of several literary texts.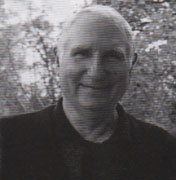 Some will appreciate this book as a definition of a new criticism based on the analysis of emotion. Others will appreciate it as a survey of the literature on emotion and mental representation. All readers will appreciate its demonstration of the existence of the affective code, which requires a radical revision in our currently accepted models of the mind."
The book is available online at Amazon.com and Barnes & Noble.com. Visit the publisher's Web page by clicking here.
Back