William Carroll Jr. '73 is President-Elect of American Chemical Society
November 22, 2003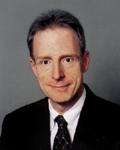 November 22, 2003, Greencastle, Ind. - William F. Carroll Jr., a 1973 graduate of DePauw University, has been voted president-elect of the American Chemical Society for 2004. Dr. Carroll, a vice president of Occidental Chemical Corporation in Dallas, Texas and an adjunct industrial professor of chemistry at Indiana University, will serve as ACS president in 2005 and as a member of the ACS Board of Directors from 2004 to 2006.
Carroll -- who earned a B.A. from DePauw, an M.S. from Tulane University (1975), and a Ph.D. from Indiana University (1978) -- has been an ACS member since 1974 and has served on a number of committees. He holds memberships in the Society of Plastics Engineers; American Association for the Advancement of Science; National Organization for the Professional Advancement of Black Chemists and Chemical Engineers; and National Fire Protection Association; and was the recipient of the Vinyl Institute Roy T. Gottesman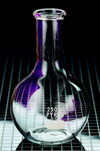 Leadership Award in 2000.
Dr. Carroll's focuses as president will include jobs. "Unemployment for chemists in industry is at record levels," he writes. "Co-modification and a global marketplace are changing the nature of the U.S. chemical industry and the nature of employment of chemists. We must understand those changes, find the opportunities and work to mitigate the impacts to our current and future members." He also vows to make the next generation of students more chemically-literate. "Pointedly, 60 percent of high school students enroll in chemistry classes, and we don't have enough teachers to accommodate them. Many chemistry classes are taught by dedicated teachers from another field; few high school students take the course from a degreed chemist. We can equip capable chemical professionals -- early retirees are a good example -- with the pedagogical tools they need to take their technical expertise into the classroom. Also, some colleges offer summer enrichment courses
wherein non-chemist teachers gain new methodology and recharged enthusiasm. ACS can perform a service by cataloguing and publicizing these courses, compiling curricula, communicating best practices, and helping teachers identify potential tuition aid sources."
Read more about Dr. Carroll by clicking here.
The American Chemical Society is a self-governed individual membership organization that consists of more than 163,000 members at all degree levels and in all fields of chemistry. The organization provides a broad range of opportunities for peer interaction and career development, regardless of professional or scientific interests. The programs and activities conducted by ACS today are the products of a tradition of excellence in meeting member needs that dates from the Society's founding in 1876.
Back