Nitty Gritty Dirt Band's Jimmy Ibbotson '69 Contributes to Documentary
January 19, 2004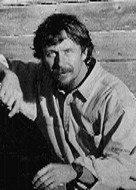 January 19, 2004, Greencastle, Ind. - A 50-minute documentary that examines the history of volunteer firefighting in Aspen, Colorado, features a contribution from a 1969 graduate of DePauw University. The Aspen Times notes, "Using historical and recent photographs, interviews, commentary narrated by Nitty Gritty Dirt Band singer Jimmy Ibbotson and a soundtrack by local musicians, Put the Wet Stuff on the Red Stuff: Aspen Volunteer Firefighting Since 1881 places firefighting in the larger context of the surrounding community." The program will have its public premiere tomorrow night. You can read the complete story by clicking here; a free registration is required).
Another item, in the Star-Ledger of Newark, New Jersey, states, "In the late '60s, Jimmy Ibbotson's record collection contained one lonely 45 -- Jerry Jeff Walker's Mr. Bojangles, a bittersweet story-song about an old jailbird who dances for change and mourns his dead dog. Ibbotson hadn't even bought the single. A mysterious woman had approached him as he was loading his car for a move from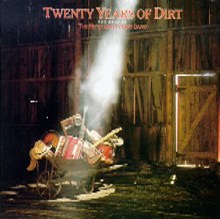 Indiana to California, handed him a copy of Walker's song, intimated that the record would prove meaningful, then walked away. Ibbotson never knew who she was. Once in California, Ibbotson, a musician, joined the Nitty Gritty Dirt Band. One day, group member Jeff Hanna remarked that he'd heard a great song on the radio. When Hanna described the song, Ibbotson realized he was speaking of Mr. Bojangles, which Walker had written from experience after meeting a Bojangles-like wino in a New Orleans jail. Ibbotson produced his copy of the song and the band reworked it for inclusion in its Uncle Charlie and His Dog Teddy album." Mr. Bojangles became a top 10 hit for Ibbotson and his bandmates in February 1970.
Read the item by clicking here.
Jimmy Ibbotson's voice is also familiar to football fans, as he provides the lead vocal for
The Ballad of the Monon Bell, a song created by Ibbotson and Nancy Ford Charles '57 to commemorate the annual Monon Bell Classic, which pits DePauw University versus Wabash College.

[DOWNLOAD VIDEO: "See The Ballad of the Monon Bell" 9346KB]

[DOWNLOAD AUDIO: "Hear The Ballad of the Monon Bell" 2900KB] After 110 years, only one victory separates the two schools -- Wabash has 51 victories, DePauw has prevailed 50 times, and there have been nine ties.
Read more about the series by clicking here. Learn more about Jimmy Ibbotson here.
Back