Prof. Gloria Townsend Co-Sponsoring Statewide Conference for Women in Computer Science
February 13, 2004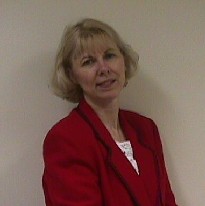 February 13, 2004, Greencastle, Ind. - Gloria Childress Townsend, professor of computer science at DePauw University, is among the sponsors of "Central Indiana Celebration of Women in Computing," a conference for women in computer science, to be held February 20-21 at Canyon Inn in McCormick's Creek State Park, Spencer, Indiana. Co-sponsoring the event are Dr. Townsend's counterparts at Indiana University, Purdue University, Butler University and Rose-Hulman Institute of Technology.
"The under-representation of women in computing is an international embarrassment and will lead to huge shortages in information technology, as well as the lack of a female perspective in software development," Townsend says. "Those of us who consider the under-representation an ethical issue devote our energies to changing things. Research tells us that role-modeling, mentoring,networking, and the like help. The conference will utilize each of these tools in order to recruit and retain women in computing."
Professor Townsend notes that while the national percentage of female undergraduate majors in computer science has declined over the last two decades, DePauw's computer sciences department is bucking the trend. The department's Class of 2004 will have nearly three times the national average percent of graduating women.
Learn more about the conference by visiting its Web site, accessible here.
Back