Student-Faculty Research Presented at International Science Conference
June 28, 2004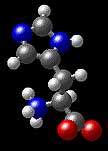 June 28, 2004, Greencastle, Ind. - Matt Jones, a 2004 graduate of DePauw University, presented a paper he co-wrote with classmate Kristen Mellencamp and professors of biology Wade Hazel and Robert Stark, at the joint annual meeting of the American Society of Naturalists, the Society for the Study of Evolution and the Society of Systematic Biologists. The international event, held in Fort Collins, Colorado, drew 1300 attendees from all 50 states and 5 continents. Jones presented "Convergent evolution and the proximate control of pupal color polyphenism in butterflies" in the contributed paper section on evolution and development.
Dr. Hazel, who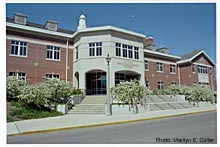 attended the meeting, says, "As far as I know, Matt was one of a few undergraduates-- if not the only one -- to make an oral presentation at the conference. I'm very proud of both Matt and Kristen, as their work reflects very well on the sciences at DePauw and the quality of our student body."
The research was supported by a grant from the National Science Foundation.
Back