Golf Lover Scott Kroeger '98 Launches Unusual Online Dating Service
June 29, 2004

June 29, 2004, Greencastle, Ind. - Scott Kroeger, a 28-year-old software development manager and 1998 graduate of DePauw University, asked himself, "If I was single, what would I want to do as a golf nut myself? How would I want to find a woman in Omaha?" An article in the Journal News of New York continues, "Hold that thought and merge it with his technical skills and desire to start up a side business, and the answer Kroeger came up with was a national online dating service with a twist: Golfmates.com."
Kroeger tells the newspaper, "The business model for Internet dating sites seems to be one that has worked. So I thought, `Why not do this for golfers?' Because it is a good first date. It's over after nine or 18 holes.
And if it doesn't go well, the end of the round is the end of the date. It's safe for women."
Launched only a month ago, Golfmates.com is receiving national media attention, including mentions in Golf World, the Green Bay Press-Gazette, and California's Santa Cruz Sentinel. The Journal News' Brian Heyman writes, "Kroeger, who played golf collegiately at Division III DePauw University in Indiana, said he has yet to make back his initial investment, but he's breaking even as far as ongoing costs. He's hopeful this will become a profitable venture in 6-12 months. There were 470 men and women running ads as of a few weeks ago, including several from the area.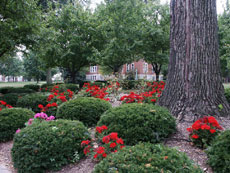 Kroeger's goal is to reach the 1,000 mark by the end of the year, especially since he's starting to get more publicity."
The "dating pool" at the site ranges from 18 to 70, and fees are as low as $5.99 per month. The story concludes, "Asked if he ever thought he'd grow up to become a matchmaker, Kroeger said, 'No. I'm just a geek with a golf problem.'"
Visit Golfmates.com online by clicking here.
Back