Partnership Will Give DePauw Students Access to Inexpensive, Legal Music Downloads
July 26, 2004

July 26, 2004, Greencastle, Ind. - Beginning August 24, students at DePauw University will have access to legal music from MusicRebellion.comon a pay-per-download basis without paying any additional fees like those imposed by other online music providers. The agreement, announced today by DePauw and MusicRebellion, a division of Digonex Technologies Inc., also offers students the opportunity to earn an initial $3 credit toward their accounts. Additionally, 1% of all DePauw-related sales on MusicRebellion will be credited back to the University to be put toward student scholarships. This is the first signed university affiliate agreement for MusicRebellion.
"Our partnership with MusicRebellion will serve as a national model for how colleges and universities can address the problem of illegal downloading of music without restricting student choice," says Dennis Trinkle, chief information officer at DePauw and a 1991 graduate of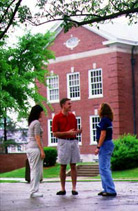 the University. "What this partnership creates is a way for DePauw to provide a venue for students to access the music they want: legally and conveniently. And, since MusicRebellion will be donating 1% of all sales back to DePauw for student scholarships, every time students buy music, they are helping themselves."
MusicRebellion offers approximately 400,000 songs from both independent and major label artists. Songs that are downloaded from MusicRebellion will be priced using the Digonex demand-driven pricing system -- between approximately 79 and 99 cents per track for major artists (independent artists charge as little as 15 cents per song), with the most popular songs costing more than less frequently downloaded offerings -- and prices will be automatically updated on the Web site according to student demand.
"We are very excited that DePauw University, a great educational institution, is making our music system available to its students," said Jan Eglen, Ph.D., CEO of Digonex Technologies. "What we're announcing amounts to a landmark agreement between vendor and college that offers the fairest pricing system in a legal market, most complete
educational program for universities, and a return of a portion of each sale as a contribution towards scholarships."
Students at DePauw will have the option to complete an education module, created by MusicRebellion, which gives an overview of music and the ramifications for pirating media. In return for a completed education module, each student will receive a $3 credit in their online account. Dr. Trinkle says DePauw has been stressing "healthy computing" to its students: examining such things as managing information overload, ergonomics, and the ethical implications of technology. "This agreement will effectively promote the practices we preach about," he says.
DePauw students also will be able to submit their own original music to be placed alongside major label content on the MusicRebellion Web site. In addition, Mike Wanchic, producer and leader of the John Mellencamp Band and a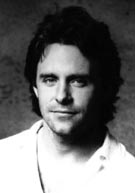 member of DePauw's Class of 1974, will offer a master class for students.
"As a DePauw alumnus and a performing artist, I am pleased to be able to offer my alma mater the most complete educational program of any digital music university distribution system," said Wanchic. "I have chosen to associate with MusicRebellion in the highly competitive music industry download business in an admittedly difficult economic environment because this system is the fairest to consumers, artists, and stakes holders, and MusicRebellion has a deep and proven committment to helping educate students in an ethically constructive manner."
Visit MusicRebellion.com by clicking here. Read the company's announcement of its partnership with DePauw, distributed nationally by Business Wire, here.
Back