Original Adaptation of Louisa May Alcott's Little Women to be Presented November 5-14
October 30, 2004
October 30, 2004, Greencastle, Ind. - Rich with themes of love, family, commitment and perseverance is DePauw Theatre's upcoming production of Louisa May Alcott's widely beloved novel Little Women. An original adaptation by assistant professor of communication and theatre Tim Good, the production opens Friday, November 5, at 8 p.m. in Moore Theatre in the DePauw University Performing Arts Center. Additional performances are scheduled for November 6, 12, 13 and 14 with Friday and Saturday curtains at 8 p.m. and a Sunday matinee at 2:30 p.m.
Good, also the play's director, has enlisted the artistry of Andrew Earle Simpson, associate professor of Music at Catholic University in Washington, DC, to compose original music for the production. Simpson has created a score that evokes the 19th century world of the Little Women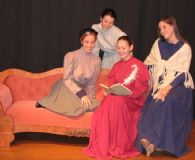 characters for solo piano and also serves as pianist for the recording employed in the production.
The play is the familiar story of Jo March and her sisters growing up during the Civil War in New England in a household guided with wisdom and compassion by their mother, affectionately called Marmee, as their father is away ministering to Union troops. Adolescent trials, financial hardship and unexpected illness all combine to challenge the hardy sisters as they journey into young womanhood and the pressures of romance, marriage and the outside world. In the end, each sister is rewarded for her strength and perseverance with the discovery of her own unique role and purpose in the world. In her time, Alcott did reveal that the story directly reflects the real lives that were lived by the Alcott family members; however, she was quick to point out that the novel idealizes the family, and could not be considered a documentary. The story's enduring popularity suggests that Alcott was successful at shaping her experiences into themes and lessons that would be important to people for generations to come.
Good's adaptation differs from most film and theatre adaptations in that the dialogue of the play is taken directly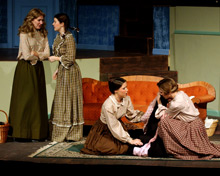 from the two installment 1868-1869 original edition of Alcott's novel. The more widely read version of the novel is a "cleaned up" edition that was published in 1880 in which, among other changes, the high-spirited neighbor boy Laurie is taller and more dashing, Marmee is skinnier and more refined and all of the "ain'ts" and other rough edges of the girls' vocabulary are omitted. Good's intention in using the original edition as his source is "to let Alcott's voice ring clearly and unimpeded. This is why I am calling it Louisa May Alcott's Little Women and not Tim Good's Little Women."
The cast is an exciting collaboration of DePauw students, faculty, and staff. DePauw senior Carrie Walker is writer Jo (Alcott's alter-ego). Older sister Meg is played by sophomore Katie Daniel, kind-hearted Beth and youngest sister Amy are played by seniors Linden Christ, a vocal performance major, and Michele Coduti, a music education major, respectively. Part-time instructor of communication and theatre Caroline Good will play Marmee.
Additional cast members include freshman Tim Fox as Laurie; honor scholar Robert Schoch as John Brooke, Laurie's tutor; sophomore DePauw stage veteran Andrew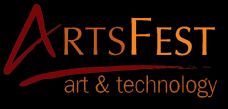 Cole as Mr. Bhaer, Jo's future husband; senior Watchen Nyanue as Aunt March and junior Shea Johnson as Aunt Carrol. The cast is rounded out with senior development officer (and 1969 DePauw alumnus) Chris Wurster who plays wealthy neighbor Mr. Laurence.
Little Women is offered as part of DePauw's annual ArtsFest celebration, a 12-day festival featuring art exhibits; guest, faculty and student readings, workshops and performances (read more here), and Art Attack, a day of art activities for children. The Little Women company will be offering a "Theatre for Young Audiences" performance during Art Attack, Sunday, November 7 at 2:30 p.m. in Moore Theatre. This hour-long performance is free and open to the public, and recommended for audiences between 6 and 14 years of age.
Several additional special events will accompany the production run. A post-show discussion is planned for the Saturday, November 6 performance. The 1995 film version of Little Women featuring Winona Ryder and Susan Sarandon will be screened on Tuesday, November 9 at 7 p.m. in the Peeler Art Center Auditorium. On Friday, November 12, guest composer Andrew Simpson will offer a master class in writing music for the theatre from 5:30-7 p.m. in Kerr Theatre. All special events are free and open to the public.
Tickets to regular performances are $3 for students and $6 for adults and available at the Performing Arts Center Box Office. Reservations and additional information may be obtained at (765) 658-4486 or pacboxoffice@depauw.edu.
Back