Musical Journey of James Nathaniel Holland '88 Continues with New Operas & Composition
November 9, 2004
November 9, 2004, Greencastle, Ind. -
The Discontented Housewife
, a comic opera by 1988 DePauw University graduate James N. Holland, premiered October 23 at Crescent Avenue Presbyterian Church in Plainfield, New Jersey, while his
Sonata for Violin and Piano
was performed publicly for the first time the following evening at New Jersey City University. The
Independent Press
of Bloomfield, New Jersey, notes, "A song cycle for baritone based on the Shakespeare sonnets and other selected works will be presented in Belleville in mid-November."
The article continues, "Originally from rural Indiana, it was at age 10 that James Nathaniel Holland composed his first musical piece and at age 11 that he was published in a regional literary journal... After attending the prestigious Interlochen National Music Camp in Michigan, the following year Holland entered into DePauw University's music program. There he performed, wrote, directed and produced works for piano, choir, voice and the stage."
After college, Holland performed in two off-Broadway productions in New York, worked as a lounge singer, a professional choral conductor, and a Peace Corps trainee. "No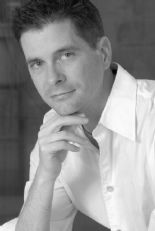 matter what I was doing then, composition was always in the picture," Holland tells the newspaper. "It was a time of exploration."
In 2002 Holland was one of the first composers selected to participate in an innovative website project sponsored by the American Music Center, NewMusicJukebox, and founded the Northern New Jersey Camerata, a local composers association which holds concerts and produces recordings of its member's works at such venues as New Jersey City University and the Grounds for Sculpture near Trenton, NJ. The article also points out that Holland has just completed his second full-length opera, Menkaure, "about a woman who falls madly in love with a statue at the New York Metropolitan Museum of Art."
Visit James Nathaniel Holland's Web site by clicking here.
Back