Former DePauw Assistant "Buddy" Teevens Returning to Dartmouth College as Head Football Coach
January 5, 2005
January 5, 2005, Greencastle, Ind. - Eugene F. "Buddy" Teevens III, a former assistant football coach at DePauw University, is returning to Dartmouth College as head football coach. As a player, Teevens led Dartmouth to the 1978 Ivy League championship and as a coach led Dartmouth football to back-to-back Ivy League titles in 1990 and 1991. Teevens, a 1979 graduate of Dartmouth who coached this past season at Stanford, headed the Dartmouth program from 1987 through 1991.
The official announcement of Teevens' appointment states, "Teevens began his coaching career in 1979 as the running backs coach at DePauw University. In June 1980, he was named the offensive coordinator at Boston University. He remained with the Terrier program until March 1985, when he was appointed the head football coach at the University of Maine... Most recently, Teevens was the head coach at Stanford University from 2002 through 2004. Prior to that, Teevens was on Steve Spurrier's staff at the University of Florida from 1998 to 2001. In 1999, Teevens was Florida's running backs coach. In 2000, he was the passing game coordinator while also coaching tight ends, wide receivers, kickers, snappers and holders. The following year, he was the assistant offensive coordinator and tight ends coach."
"I'm delighted that Buddy Teevens is returning to Dartmouth," said Dartmouth President James Wright. "It is always a treat to have former students of mine back in town. His accomplishments here as a student, an athlete and a coach, combined with his experience nationally and knowledge of the Ivy League, make him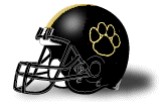 the ideal person to lead Dartmouth football. We look forward to working with Buddy as Dartmouth football asserts its traditional prominence in the league."
Read much more by clicking here.
Back