Composition by Prof. Carlos Carrillo to Receive World Premiere at NYC's Carnegie Hall
January 13, 2005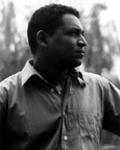 January 13, 2005, Greencastle, Ind. - The world premiere of a composition by Carlos Carrillo, a Mellon post-doctoral fellow and part-time assistant professor in the DePauw University School of Music, will take place January 21 in New York City's Carnegie Hall. Dr. Carrillo's work, a concerto for percussion quartet and chamber orchestra, is entitled Algunas metáforas que aluden al tormento, a la angustia y a la Guerra. It was commissioned for the American Composers Orchestra (ACO) by the BMI Foundation, Inc./Carlos Surinach Fund. The concert will begin at 7:30 p.m. in Zankel Hall at Carnegie Hall.
The concert is part of the ACO's "Orchestra Underground" series. According to the organization's Web site, the series is "Seeking out highly innovative and unconventional approaches to the symphonic ensemble and the concert experience, Orchestra Underground reaches deep into technological and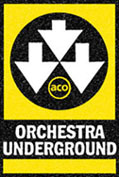 spatial elements of composition and instrumentation, as well as new ways to integrate the experimental with orchestral tradition."
Carlos Carrillo, the ACO site says, "is at the forefront of a young generation of composers from Puerto Rico who integrate their island roots with advanced techniques. Algunas metáforas que aluden al tormento, a la angustia y a la Guerra is a brand-new offering of such work... Featuring the dynamic, young percussion ensemble, So Percussion, the work is scored for four percussionists and chamber orchestra, and juxtaposes Puerto Rican clave rhythms with contemporary compositional techniques, including special distribution of the percussionists around the concert hall."
The brief biography continues, "Carlos Carrillo studied at Eastman School of Music and Yale, and earned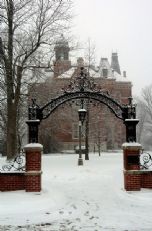 his Ph. D. from the University of Pennsylvania. His teachers include Tania León, Joseph Schwantner, Christopher Rouse, Jacob Druckman, Martin Bresnick, Roberto Sierra, George Crumb, James Primosch, Jay Reise and Steve Mackey. Carrillo's music has been performed by ACO as part of its Sonidos de las Américas Festival, as well the Casals Festival, Puerto Rico Symphony Orchestra, and members of the New Jersey Symphony Orchestra. In 2002, his Cantares was featured at the inaugural 'Synergy: Composer and Conductor' program presented by the Los Angeles Philharmonic and American Symphony Orchestra League. In 1998 he received one of the first Aaron Copland Awards from the Copland Heritage Association, and from 2001-2003 he was the Van Lier Emerging Composer Fellow with ACO. In September 2004 he joined the faculty of Indiana's DePauw University."
Read more by visiting the ACO online by clicking here. Learn more about Dr. Carrillo here.
Back