Thomas Jackson '82 is Candidate for New Jersey State Legislature
March 17, 2005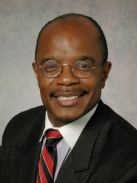 March 17, 2005, Greencastle, Ind. - Thomas M. Jackson, a 1982 graduate of DePauw University, "cut his political teeth as a child during the turbulent civil rights battles of the 1960s and now he wants to bring the same energy to bear as an Assemblyman for the 25th legislative district," notes the Observer-Tribune of Chester, New Jersey. "Jackson, 45, of Hawthorne Court in Morris Township, is the Democratic challenger for one of two seats held by Republicans Michael Patrick Carroll and Richard Merkt" in New Jersey's state legislature.
"If elected, Jackson, an attorney, would be the first African-American to represent the district," Phil Garber writes. Born and raised in Hamilton, Ohio, on the outskirts of Cincinnati, Jackson "was only 8 when he got involved in his first political effort as part of the losing campaign to elect Democrat Humber Humphrey as president. He remembered stuffing envelopes with fliers decrying the Jim Crow practice of having African-Americans move to the rear of public buses in Ohio.
"Southwestern Ohio might have been south of the Mason-Dixon line," Jackson tells the newspaper. "Many folks thought the (civil rights) movement was a southern movement and didn't think it was needed in the north." Jackson said his experiences as a child working on the Humphrey campaign "made me realize that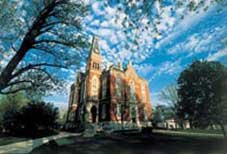 democracy is fragile and belongs to al of us."
The story notes that "Jackson went on to graduate from DePauw University in Greencastle, Ind., the alma mater of civil rights leader and former National Urban League director, Vernon Jordan. Jackson received his law degree in 1985 from the University of Cincinnati. He moved to Morris Township in 1997 after he was transferred by the Prudential Co. Jackson is general counsel for GAB Robins of Parsippany, a major independent claim adjustment company."
Read the complete text at the newspaper's Web site.
Back