Cambridge University Press Publishes Prof. Kevin Howley's Community Media
April 28, 2005
April 28, 2005, Greencastle, Ind. - Community Media: People, Places, and Communication Technologies, by Kevin Howley, assistant professor of communication and theatre at DePauw University, has just been published by Cambridge University Press. Available now in the UK, the book should be released in the United States within the next month.
"While transnational conglomerates consolidate their control of the global mediascape, local communities struggle to create democratic media systems," states a synopsis by the publisher. "This groundbreaking study of community media combines original research with comparative and theoretical analysis in an engaging and accessible style. Kevin Howley explores the different ways in which local communities come to make use of various technologies such as radio, television, print and computer networks for purposes of community communication and considers the ways these technologies shape, and are shaped by, the everyday lived experience of local populations.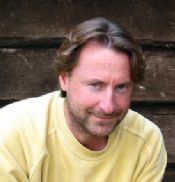 He also addresses broader theoretical and philosophical issues surrounding the relationship between communication and community, media systems and the public sphere ... This book will make a significant contribution to existing scholarship in media and cultural studies on alternative, participatory and community-based media."
Learn more about the book at the publisher's Web site.
Back