"End of the Trail" for New Jersey Performing Arts Center Led by Mark Fields '81
August 24, 2005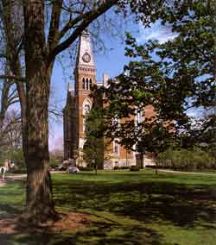 August 24, 2005, Greencastle, Ind. - "This is the end of the trail," says Mark Fields, executive director of the South Jersey Performing Arts Center (SJPAC) and 1981 graduate of DePauw University. Fields is quoted in a story in New Jersey's Courier-Post on the imminent closing of the Camden-based arts center, due to funding cuts. "It comes down to a lot of bad breaks," Fields tells the newspaper. "It could have gone differently but it did not."
Robert Baxter writes, "For the first time in more than 20 years, Fields is contemplating a future without the arts. As a boy growing up in Indiana, he fell in love with theater in the seventh grade when he served on the stage crew for a school production of Where's Charley?. After graduating from DePauw University, Fields' first job was with the Indiana Repertory Theatre in Indianapolis. Then he took a marketing position with the American Music Theater Festival in Philadelphia (now the Prince Music Theater) before he joined the staff of the Glassboro Center for the Arts in 1989."
"Mark always brought a lot of professionalism and camaraderie to the work environment," says Pamela Bridgeforth, director of the Walt Whitman Cultural Arts Center,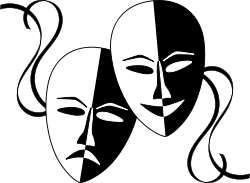 who worked with Fields at the American Music Theater Festival. "He was turning the SJPAC around and making it live up to its potential. His departure is a real blow to the arts community."
Mark Fields declares, "We were making significant progress to realize the goals set some 20 years ago for an arts center that promoted the region's cultural groups and served a diverse community." Of his future, he adds, "I don't know. I have a family and I love the area. I can either get out of the area or get out of the arts."
Read the complete text at the newspaper's Web site.
Back