Keith Beauchamp Will Screen and Discuss His Acclaimed Film, The Untold Story of Emmett Louis Till, September 13
August 25, 2005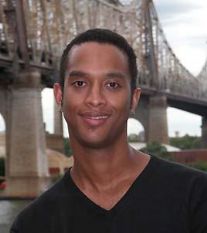 August 25, 2005, Greencastle, Ind. - In the summer of 1955, a 14-year-old African-American named Emmett Till was brutally killed in Mississippi after whistling at a white woman. Fifty years later, the unsolved case has been reopened, largely due to the work of acclaimed documentary filmmaker Keith Beauchamp. On Tuesday, September 13, Beauchamp will come to the campus of DePauw University to screen his acclaimed movie, The Untold Story of Emmett Louis Till, and discuss his work. The screening will begin at 7 p.m. in Watson Forum of the Pulliam Center for Contemporary Media and will be followed by a discussion between Beauchamp and the DePauw audience. The event is free and open to all.
"Images still speak louder than words," wrote Ronnie Scheib in a Variety review of the film. "The brutal murder of Emmett Till became a major catalyst of the civil rights movement, thanks to a horrific photo of Till's mutilated corpse in Jet magazine. Till's indomitable mother insisted on an open casket so that all the world could see the unspeakable violence visited upon a 14-year-old black boy for whistling at a white woman in Mississippi. Now, 50 years later, the Justice Department has decided to reopen the case, due largely to Keith Beauchamp's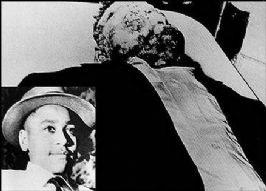 documentary, which contains testimony from hitherto unseen witnesses."
Roger Ebert stated, "The case electrified the nation in 1955, not least because Emmett's indomitable mother, Mamie, enlisted Chicago officials in her fight to gain possession of the boy's body, which authorities in Money, Miss., wanted to bury as quickly and quietly as possible. In a heartbreaking sequence in The Untold Story of Emmett Louis Till, she recalls saying, 'I told the funeral director, 'If you can't open the box, I can. I want to see what's in that box.'' What she found was the already decomposing body of her son, which had spent three days in a bayou of the Tallahatchie River, a heavy cotton gin fan tied to his neck with barbed wire. The mother is deliberate as she describes what she saw. She always thought her son's teeth were 'the prettiest thing I ever saw.' All but two were knocked out. One eyeball was hanging on his chin. An ear was missing. She saw daylight through the bullet hole in his head. His skull had been chopped almost in two, the face separated from the back of the head. What Mamie Till did then made history. She insisted that the casket remain open at the Chicago funeral. Thousands filed past the remains. A photograph in Jet magazine made such an impression that, 50 years later, 60 Minutes reporter Ed Bradley remembers seeing it; he discusses it on his program with Keith Beauchamp, director of this film, a much younger man who saw the photo and became obsessed with the case."
The New York Times calls the movie a "lean, harrowing inquisition into a murder that catalyzed the civil rights movement ... an incendiary documentary." Stephen Holden opines, "As you watch the film, which weaves
televised coverage of the atrocity and interviews with surviving relatives and the victim's mother, Mamie Till Mobley, it is impossible not to be stirred by sadness and outrage."
Beauchamp spent nearly ten years on the project. "It's my obligation to tell this story, as a young individual in this country, as a young person from my generation," he has said. "It's important that we never forget those that pave the way for us to exist in a free society." Beauchamp's research uncovered as many as 15 people who he says were involved in the killing in some way. The U.S. Justice Department re-opened the case in the spring of 2004. On May 31, 2005, Till's body was exhumed from the suburban Chicago cemetery where he was buried. An autopsy was conducted, which was not the case at the time of the boy's death, and his remains were reburied by relatives on June 4.
On May 6, 2005, ABC News named Keith Beauchamp its 'Person of the Week.' Read more, and access a video clip, by clicking here. You'll find a 2004 National Public Radio interview with Beauchamp here.
Back