Senior David McMillin to Release Third CD September 6
August 27, 2005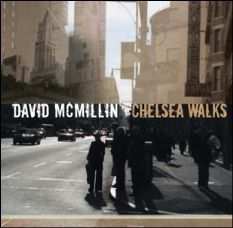 August 27, 2005, Greencastle, Ind. - Chelsea Walks, a new compact disc of five songs by DePauw University senior David McMillin, will be released September 6. In between his classes and studies, McMillin will embark on a series of concerts around the midwest and the nation -- including shows in Philadelphia, New York City, Chicago, and several performances at DePauw.
"I think the past year of playing everywhere -- seeing so many new places and meeting so many new people -- staying in cheap hotels, and trying to keep more than five dollars in my wallet, is really what has inspired these songs," McMillin says. "These are five songs that I can honestly say I'm more proud of than any other collection of tunes that I've ever finished. They feel good."
McMillin previously released another EP, Between Here and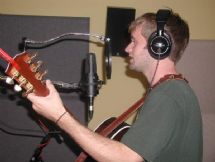 There, and the full-length disc, Where I Belong. Of the latter, Discovering Artists.com wrote, "His songwriting is beautiful and enchanting throughout this collection of acoustic jams. Ranging from topics of love to spirituality, McMillin's verses are heartfelt and complex, always honest. Vocally, he's got somewhat of a bluesy, gruff voice. If you like Edwin McCain, you will probably enjoy this vibrant assortment of intertwining acoustics." The site gave the recording 3 1/2 stars out of a possible five.
Pre-order the new CD by clicking here. Access David McMillin's fall tour schedule here.
Back