Mike Zabelin '05 Begins Rebuilding Together with AmeriCorps
September 3, 2005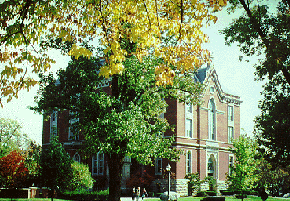 September 3, 2005, Greencastle, Ind. - Michael Zabelin, an AmeriCorps VISTA member and 2005 graduate of DePauw University, began working this week in the national office of Rebuilding Together. The organization's mission is to preserve and revitalize houses and communities, assuring that low-income homeowners live in warmth, safety, and independence.
A news item on Rebuilding Together's Web site states, "Michael will work with the Program Department to help strengthen affiliates throughout their lifecycle starting with improving the affiliation process, updating RT manuals, translating National materials into Spanish and creating a module for boards looking to hire their first staff members."
AmeriCorps VISTA is a national service program in which dedicated individuals do one-year of full time volunteering (very much like domestic "Peace Corps") in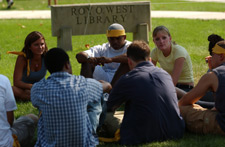 exchange for experience in a nonprofit and money for college. Rebuilding Together VISTAs act as entry-level program managers in the areas of marketing, volunteer coordination, public relations, development/fundraising, community outreach, and nonprofit management. Read more by clicking here.
Learn more about Mike Zabelin in this previous story.
Back