Paul Volcker, at DePauw Next Week, Delivers Final Report on 'Oil-for-Food' Program to UN Security Council
September 7, 2005
Also: DePauw Discourse 2005 Web Site
September 7, 2005, Greencastle, Ind. - The United Nations' oil-for-food program "was a compact with the devil and the devil had means for manipulating the program to his ends," says Paul Volcker, who headed a year-long investigation into the matter. Volcker, the former chairman of the Federal Reserve, commented as he delivered his commission's report to the U.N. Security Council today, eight days before he speaks at the opening of 'DePauw Discourse 2005' on the Greencastle campus.
The Independent Inquiry Committee into the U.N. Oil for Food Program "heaped sharp criticism on U.N. Secretary-General Kofi Annan, his deputy and the U.N. Security Council on Wednesday for allowing Saddam

Hussein to illegally obtain more than $10 billion," notes a Reuters story. The program "allowed Hussein to sell oil to buy food and choose his own customers," the report found, and Volcker called on the Security Council "to institute sweeping management reforms. The report said a major problem was that no one was in charge of the $64 billion program -- neither the Security Council, meant to supervise it, nor the U.N. secretariat headed by Annan. But Annan is not accused of personal gain or influencing contract bidding, which involved a firm that employed his son, Kojo."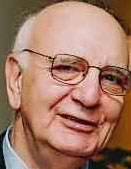 Read the complete text by clicking here.
Learn more about DePauw Discourse 2005 -- which also features Vernon E. Jordan Jr. '57, author Samantha Power and other noted thinkers and leaders -- at the event's official Web site.
Paul Volcker delivered The Timothy and Sharon Ubben Lecture at DePauw on October 8, 2003. Access a story with video and audio clips here.
Back