Pearl Diver, Co-Produced by Daniel Hamilton-Lowe '00, Collecting Awards at Film Festivals
October 1, 2005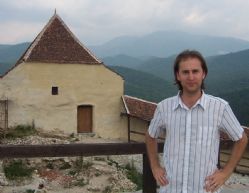 October 1, 2005, Greencastle, Ind. - Pearl Diver, a feature film produced by 2000 DePauw University graduate Daniel Hamilton-Lowe, is a Heartland Film Festival "Crystal Heart Award - Dramatic Feature" winner and is now in competition for overall winner of the festival, which will take place October 13-21, 2005. The film will be screened twelve times during the festival (read more and access a schedule of showings by clicking here).
A synopsis of the 95-minute drama states: "When a successful writer comes back to her rural Indiana home, she gets more than she bargained for. Life, formerly an inconvenience to be solved, suddenly opens up in the wake of a family tragedy. A mixture of grief, guilt and love force her to make a number of hard choices. Stirred by the memory of her mother's own violent death, she begins to unravel what it means to be a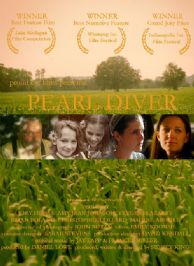 family in the shadow of violence, but also what it means to be an individual in the context of one's past."
Pearl Diver, which was directed, written and co-produced by Sidney King, has picked up a number of other awards, including:
Best Narrative Feature: Winnipeg International Film Festival
Best Feature Film: East Lansing Film Festival
Special Jury Prize: Indianapolis International Film Festival
Best Cinematography: Woods Hole Film Festival
"They don't often make movies about the kinds of people featured in Pearl Diver -- simple people who aren't rich or loud, aren't hostage negotiators or high-powered executives, and value their family and religion above all else," opined Ben Ford in Indiana's Elkhart Truth. "In fact, you rarely hear much about them at all.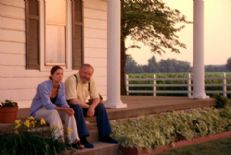 They're at the edge of our field of vision, just as they're sometimes at the edge of the screen in this movie. But, as King's outstanding debut feature proves, their stories aren't any less compelling than those we're used to seeing, and can often be more so." Read the complete review here.
Currently living in Los Angeles, Daniel Hamilton-Lowe just returned from Transylvania, Romania (the top photo shows him at Rosnov Castle), where he was second assistant director on a film with a working title of Gryphon for the Sci-Fi Channel. He is now in Charleston, South Carolina, where he is working as second assistant director on episodes of a new television series, Palmetto Pointe.
Read more about Pearl Diver by clicking here.
Back