Delos Lutton '67 is Third American President of the Oldest International Association of Lawyers
October 6, 2005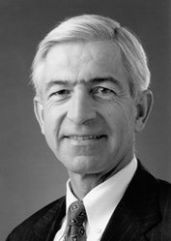 October 6, 2005, Greencastle, Ind. - Delos N. Lutton, a shareholder and member of the Milwaukee law firm of Reinhart Boerner Van Deuren s.c. and 1967 graduate of DePauw University, has been named president of the UIA International Association of Lawyers, the world's oldest international association of lawyers, bar associations and law societies. Lutton will serve until November 2006. He is only the third American elected president in the association's 78-year history.
The UIA was founded in 1927 with headquarters in Paris. It brings together bar associations and individual members from more than 100 countries worldwide. The UIA holds global and regional legal conferences annually on a variety of subjects of interest to the legal profession. It also intervenes on behalf of lawyers in human rights cases and serves as a voice for lawyers worldwide when consulted by such international organizations as the World Trade Organization.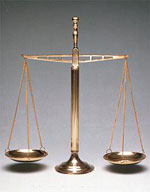 "This is a great honor for me and for Reinhart," said Lutton, "but more importantly, it represents a valuable opportunity for our clients who are doing business abroad or dealing with foreign companies. In addition to the international legal research and counsel we can provide to them directly, we can put our clients in touch with the right lawyer whenever local counsel is needed, anywhere in the world."
Lutton practices corporate and international law, working with clients on a variety of international transactions, including joint ventures and acquisitions, distribution and license agreements, export licensing, customs and international trade finance issues. He frequently advises foreign businesses and investors on U.S. regulation of foreign investment and legal aspects of operation in U.S. markets.
He is a
member of the Business and International Law Sections of the American Bar Association and the International Bar Association. He often speaks and writes about international law and corporate law issues. He is a contributing author of Warranties in Cross-Border Acquisitions (U.S. chapter). He has served as chair of the International Practice Section of the State Bar of Wisconsin, as well as president of the Milwaukee World Trade Association. Lutton also has served as an adjunct professor of international law at Marquette University. He received a law degree from the University of Chicago Law School.
Reinhart Boerner Van Deuren s.c. is a business-oriented law firm with offices in Milwaukee, Waukesha and Madison, Wis., and Rockford, Ill., serving clients across the U.S. and in many foreign countries. Visit the firm online by clicking here.
Back