Crain's Chicago Business Notes Judson and Joyce Taglauer Green's ('74 & '75) $15 Million Gift to DePauw
November 12, 2005
Also: Details of the Judson and Joyce Green Center for the Performing Arts

November 12, 2005, Greencastle, Ind. - "Judson Green, CEO of Chicago mapping software maker NAVTEQ, and wife Joyce Taglauer Green are donating $15 million to their alma mater, DePauw University in Indiana," notes Crain's Chicago Business. "The donation goes toward the $29-million expansion and renovation of the performing arts center at DePauw.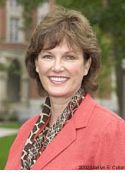 Mr. Green studied economics as well as music composition and his wife earned a degree in piano performance at DePauw." Judson Green is a 1974 graduate of DePauw, while Joyce Taglauer Green is a 1975 alumna of the University.
The story by Shruti Date Singh continues, "The building now will be known as the Judson and Joyce Green Center for the Performing Arts. Mr. Green also serves on the university's board. 'The School of Music is a distinctive part of DePauw's history,' says Mr.Green in a statement. 'Through this gift, my wife and I hope to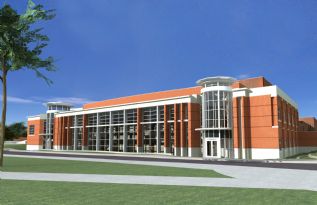 ensure that future generations of DePauw students can enjoy the performing arts as part of their DePauw experience.'"
In closing, the article headlined "NAVTEQ CEO, wife donate $15M to DePauw U.," states, "Mr. Green used his musical training at DePauw to play jazz piano on weekends in Chicago during his college days to finance his education."
Access the news item at the publication's Web site. Learn more about the Green's gift and plans for the Performing Arts Center by clicking here and here.
Back